Home
>
ACI's JetBlack personnel cleaning systems
ACI's JetBlack personnel cleaning systems
03 October 2018
Blower-driven air provides a safe, economical and highly effective means of removing deposits such as dust, fibres, water and more – from people, product surfaces or work environments.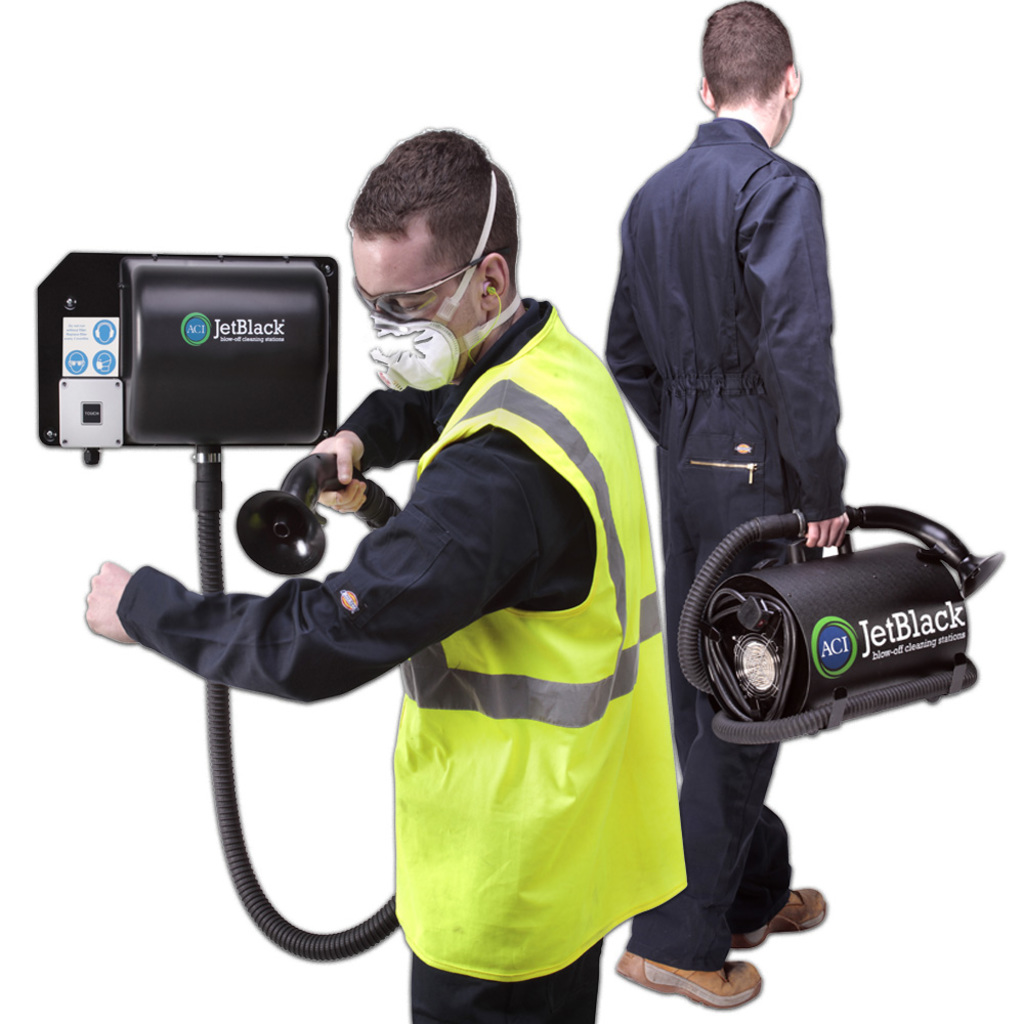 As an innovative provider of personnel cleaning and de-dusting systems, ACI's range of high performance products are OSHA compliant and offer a totally safe and cost-effective alternative to compressed air for clean-down.
The wall mounted version of ACI's JetBlack is a particularly useful tool for industrial environments where dust inhibits the workforce. This variation is ideal for installing at the entry/exit points of any manufacturing or production facility where employees can quickly gain access. It is the perfect alternative to a compressed air line and nozzle as the lower pressure air produced can be safely aimed at any part of the body (caution is still advised). The JetBlack also uses far less energy and emits less noise than its compressed-air counterparts.
The portable version of ACI's JetBlack is an innovative, safe and effective tool designed primarily for work area and component cleaning. Like the wall mounted version, it is a great alternative to compressed air, being very safe to operate due to the low-pressure/high volume air it produces. Weighing less than 7Kg/15.7Lb and fitted with a carrying handle, the portable JetBlack is easy to move from one area to another.
For more information visit: http://bit.ly/2zJUr1R
RELATED ARTICLES
No related articles listed
OTHER ARTICLES IN THIS SECTION