B-BC compliance for latest controllers
29 October 2018
Trend Control Systems has announced that its IQ®4 controllers – including the IQ®41x, IQ®422, IQ®4E, IQ®4NC devices – now come with full BACnet Building Controller (B-BC) compliance.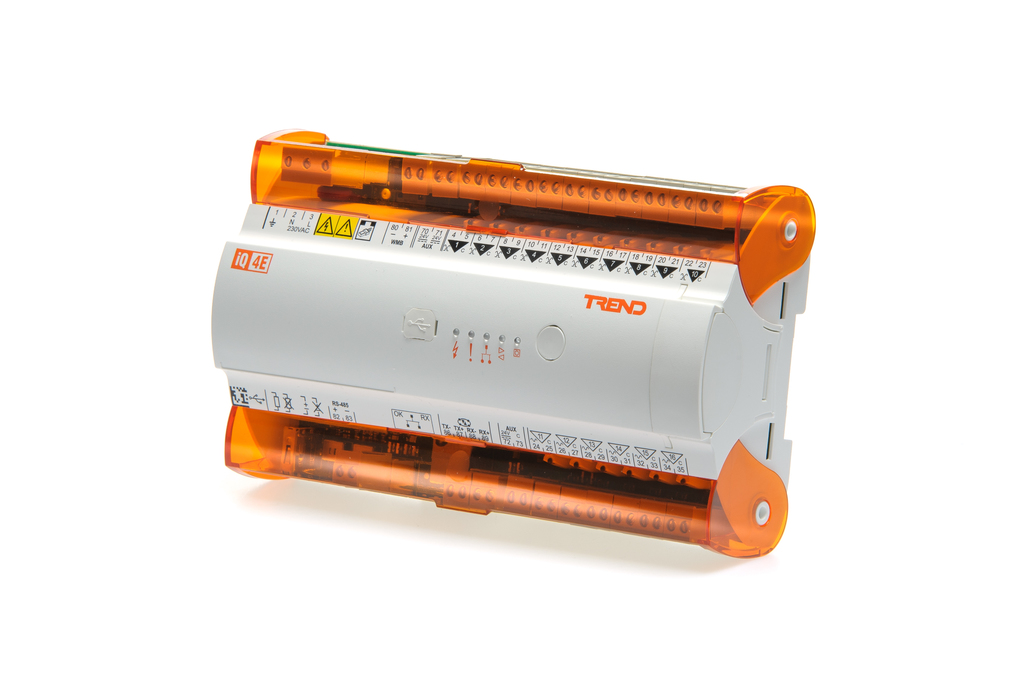 This development is part of the company's drive to reinforce its position as a provider of non-proprietary open protocol solutions that are fully interoperable with other manufacturers' products, whilst continuing to provide all of the control functionality that Trend customers and partners require.
Problems caused by incompatible proprietary communication protocols motivated the American Society of Heating, Refrigerating and Air-Conditioning Engineers (ASHRAE) to begin developing an industry standard communication protocol for building automation and control systems in 1987. BACnet was approved by the American National Standards Institute (ANSI) in 1995 and continues to be maintained by ASHRAE's SSPC-135 committee, with frequent enhancements and modifications.
BACnet embraces object modelling, which allows devices to provide services to other devices, which can vary based upon their complexity. A B-BC is a general purpose device capable of carrying out a variety of building automation and control operations and must be tested at the BACnet Testing Laboratories (BTL) to prove compliance and then listed on the BTL website.
Until now Trend has met the B-ASC profile with its controllers. However its IQ®4 v3.5 firmware has the full B-BC device profile, with new features including calendar modules, digital time, plus analogue and multi-state time schedules, providing customers with the latest BACnet B-BC functionality and all of the standard benefits and support associated with installing a Trend BEMS controller.
David Field, product manager at Trend, comments: "Trend Technology Centres (TTCs) and Trend System Integrators (SIs) have been demanding B-BC compliance and I'm delighted that we are now in a position to fulfil their requirements. It means that IQ4® devices can now form part of the specification for BACnet B-BC tenders and reaffirms Trend's commitment to offering open protocol solutions of the highest possible calibre."
OTHER ARTICLES IN THIS SECTION