Compact dynamometer
13 November 2018
Kistler has launched MicroDyn, one of the world's smallest series-produced cutting force meters. The device provides manufacturing companies and research institutions with a solution for highly precise measurements of cutting forces in the development of micro tools.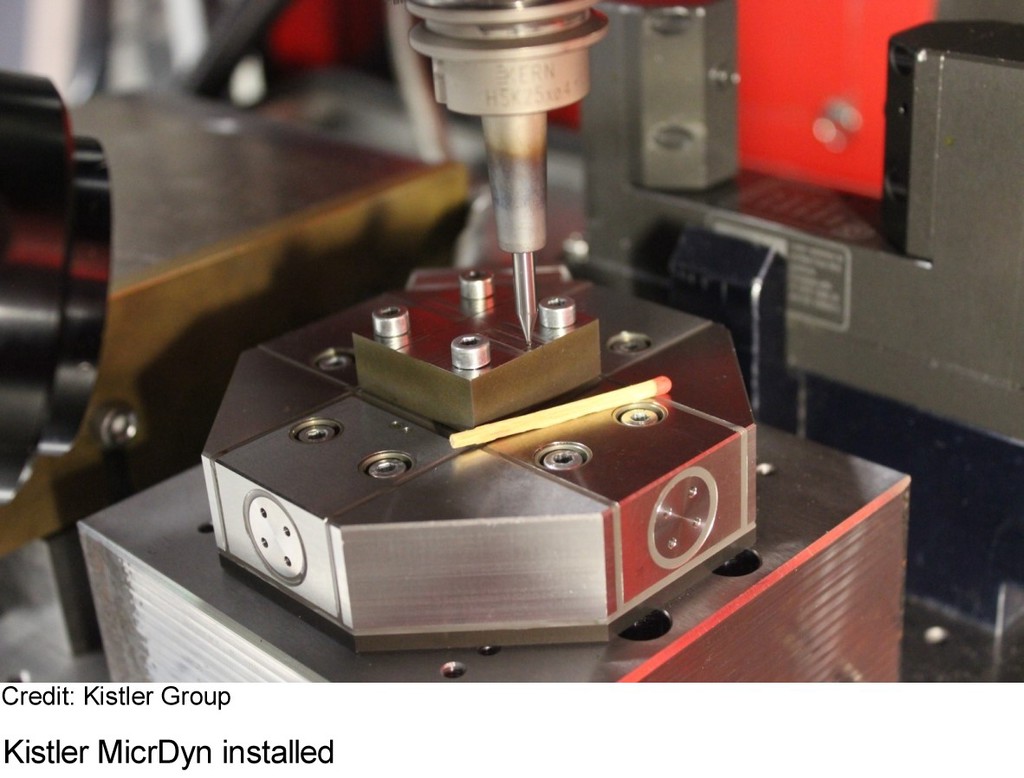 The machining of very small workpieces puts high demands on the tools used. In order to examine cutting forces in micro machining applications for example, in watchmaking, highly compact and sensitive measuring instruments are needed. With the new MicroDyn 9109AA dynamometer, Kistler is creating new capability in the fields of ultra-fine machining, micro-precision machining and ultra-precision machining, especially in the development of tools for machining brittle-hard materials and the optimization of machining processes.
The MicroDyn measures just 30x30mm and, thanks to the high natural frequency of 15kHz in all three axes (an increase of about a factor of 2.5 compared to its predecessor), highly dynamic forces to 500N can be measured very accurately and the resulting torques of up to 50Nm calculated. This makes it possible to detect forces with tool speeds to 120,000 RPM on individual blades of the tool. The piezoelectric crystal measuring rings ensure high sensitivity and a low threshold. They are also installed in such a way that temperature influences are largely compensated.
The new MicroDyn 9109AA has a variety of mounting options. It can be mounted both vertically and horizontally to the machine tool table and the workpiece can be clamped accordingly; this benefits measurement accuracy. For quick and error-free data recording and analysis, Kistler recommends the combination of MicroDyn with multi-channel charge amplifiers, in particular the high-end solution 5080A. Kistler offers corresponding complete packages including the Dynoware software for an easy and error-free configuration in which the rules for the force and torque calculation are already stored.
OTHER ARTICLES IN THIS SECTION