Heavy duty grinding in confined space
14 November 2018
Chicago Pneumatic's CP3650 series of tools are designed to be durable, powerful, and compact in order to boost productivity. Suitable for aggressive use in confined areas, the series has options in 100, 115, 125 and 150mm wheel capacities, and a ¼in (6mm) collet model for maximum die grinding performance.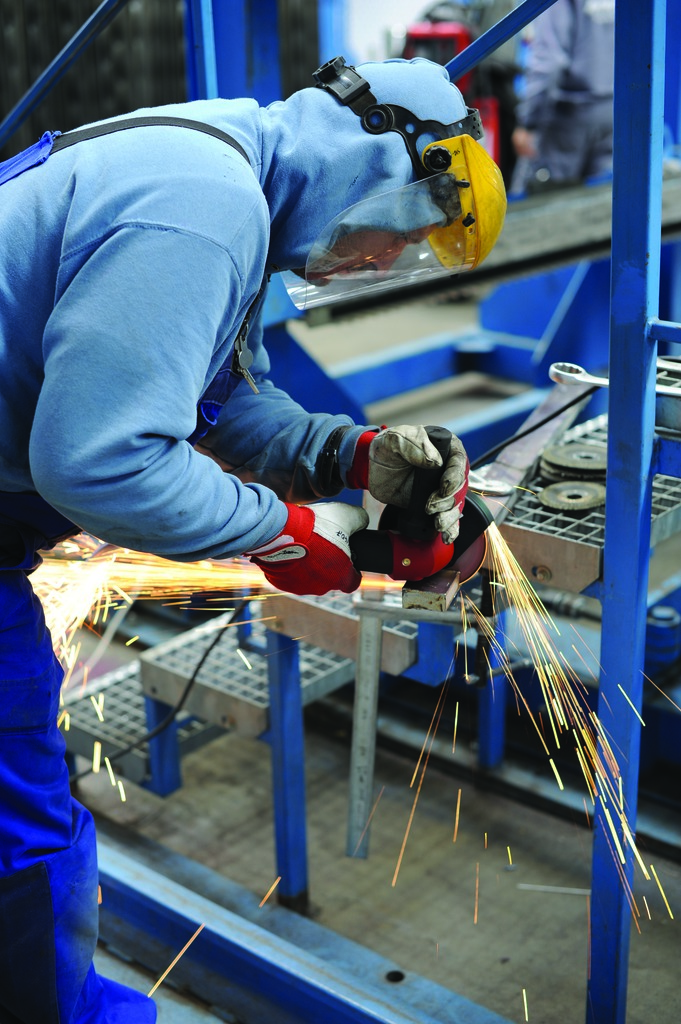 Depending on application and abrasives used, models range from 7500 to 13,500 rpm. Hardened helical gears provide durability, while the quick-change spindle lock eases abrasive replacement. With a high performance 2.3hp motor and a light weight design (1.5 to 1.9kg), these tools are said to boast the highest power to weight ratio and productivity in their class.
Advanced ergonomic features have been incorporated to improve operator comfort, safety and productivity. These include a vibration damping multi-position side handle, a comfortable composite handle over sleeve, and an integrated auto balancer to reduce abrasive vibrations. The auto balancer feature not only decreases vibration but can increase material removal by up to 15%. Safety features include a double action streamline safety lever, and a keyless 270° swivel guard which can protect the operator from debris.
The CP3650 Series' governed motor is said to deliver a superior torque for aggressive contouring, deburring, cutting, and sanding in the metalworking, transformation, industrial /MRO industries. https://www.cp.com/en-uk/tools/products/grinders/anglegrinders/cp3650-120aa45
OTHER ARTICLES IN THIS SECTION