LATEST NEWS
MTA's Brexit evidence backed by Parliamentary Committee
17 March 2017
The House of Lords European Union Committee has this week published its report into Brexit: trade in goods.  This report follows an Inquiry by the EU External Affairs Sub-Committee, to which the Manufacturing Technologies Association (MTA) gave evidence in the autumn of 2016.
[Read More]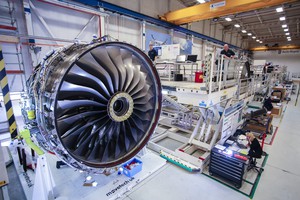 22 March 2017
This is an exciting time for maintenance engineers as the advent of Internet of Things-enabled technologies changes the ways that products are made and serviced and visitors to Maintec 2017, which takes place this week (21st to 23rd March, NEC) will be able to discover more on the subject. [Read More]
SPONSORED CONTENT
For 60 years, Fronius has been carrying out research and development of battery chargers. Many years of experience guarantee maximum reliability in heavy-duty industrial use. [Read More]

More Sponsored Content
HOT TOPIC
With companies looking to pare down costs, energy management is one of today's hottest topics. In this section, you will find a diverse range of energy-efficient products, as well as equipment that's designed to help identify and measure where energy is being used.
[Read More]
LATEST VIDEOS
INDUSTRY UPDATE