LATEST NEWS
Free webinar on next steps of Apprenticeship Levy
18 January 2017
EEF, the manufacturers' organisation, is running a free webinar in conjunction with the Skills Funding Agency, to guide employers through the next steps of the Apprenticeship Levy - registering for and setting up their Digital Apprenticeship Service (DAS) account.
[Read More]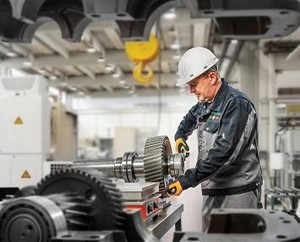 18 January 2017
Precision bearing manufacturer Schaeffler UK has extended its range of condition monitoring (CM) services for the UK market. [Read More]
SPONSORED CONTENT
KING'S BOILER HIRE are the UK's largest providers of temporary industrial boiler plant. [Read More]

More Sponsored Content
HOT TOPIC
With companies looking to pare down costs, energy management is one of today's hottest topics. In this section, you will find a diverse range of energy-efficient products, as well as equipment that's designed to help identify and measure where energy is being used.
[Read More]
LATEST VIDEOS
INDUSTRY UPDATE