LATEST NEWS
Jeremy Corbyn to speak at EEF Conference
17 November 2017
EEF, the manufacturers' organisation, has announced that Labour leader Jeremy Corbyn will be a keynote political speaker at its National Manufacturing Conference in London on 20th February 2018.
[Read More]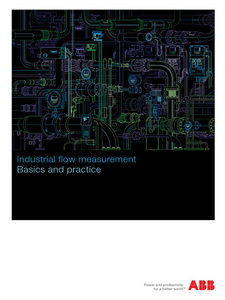 15 November 2017
ABB has released an updated version of its handbook outlining the basic principles behind flow measurement in industrial processes. Called 'Industrial flow measurement: Basics and practice', it explains the key methods and factors to consider when measuring industrial flow rate and associated applications. [Read More]
SPONSORED CONTENT
For 60 years, Fronius has been carrying out research and development of battery chargers. Many years of experience guarantee maximum reliability in heavy-duty industrial use. [Read More]

More Sponsored Content
HOT TOPIC
Technologies enabled by the IoT look set to transform the maintenance role. Here, we take a look at some of those technologies, as well as a wide selection of more traditional maintenance products.
[Read More]
LATEST VIDEOS
INDUSTRY UPDATE