LATEST NEWS
Ireland halfway towards EU 2020 targets
01 April 2015
In 2013 renewable energy contributed 7.8% of final energy demand, almost halfway towards Ireland's binding target of 16% under the EU's Renewable Energy Directive (RED). That is according to a new report – Renewable Energy in Ireland 2013 – published by the Sustainable Energy Authority of Ireland (SEAI).
[Read More]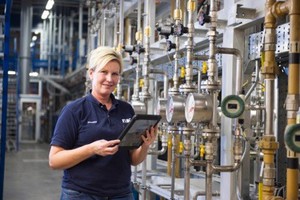 01 April 2015
SKF, in partnership with industrial technology experts and academics from across the globe, has released a new thought leadership report focusing on the future of manufacturing and engineering. [Read More]
HOT TOPIC
The UK is one of the safest places in the world in which to work. However, with matters of health and safety there can never be room for complacency and, in this Hot Topic section, we include details of some of the latest products and services that are designed to protect those at work.
[Read More]