LATEST NEWS
Skills shortage creates future industry concerns
26 May 2017
New analysis by Cranfield University has revealed key skills shortages within manufacturing. The University's report highlights that leadership, innovation and management are all non-technical skills, frequently cited as lacking within the manufacturing sector.
[Read More]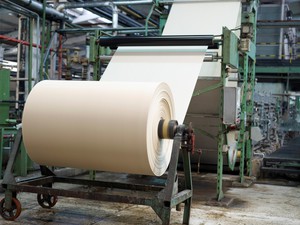 26 May 2017
Fortress Technology has developed a modular metal detection system. Designed to inspect wide products that are rolled or sheeted, such as fabrics, carpets or paper, the company's latest Stealth modular version is uniquely divided into 'Multiscan' sections to assist operatives in retrieving any metal contaminants. [Read More]
SPONSORED CONTENT
For 60 years, Fronius has been carrying out research and development of battery chargers. Many years of experience guarantee maximum reliability in heavy-duty industrial use. [Read More]

More Sponsored Content
HOT TOPIC
Technologies enabled by the IoT look set to transform the maintenance role. Here, we take a look at some of those technologies, as well as a wide selection of more traditional maintenance products.
[Read More]
LATEST VIDEOS
INDUSTRY UPDATE