LATEST NEWS
Many firms unprepared for energy assessments
26 January 2015
Despite the recent implementation of the Government's ESOS legislation, new research from npower Business Solutions shows that many British manufacturers are both unaware of and underprepared for the ESOS assessments scheduled to take place this year.
[Read More]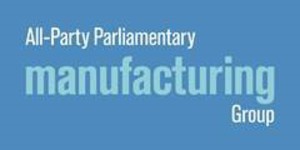 26 January 2015
A cross-party group of Parliamentarians has launched a new manifesto ahead of the general election, calling on any future government to take what it calls 'the necessary steps' to ensure the UK becomes a global leader in manufacturing markets. [Read More]
HOT TOPIC
With manufacturing in the UK currently undergoing a growth spurt, effective maintenance is essential to ensure equipment downtime is kept to an absolute minimum. Featured under IP&E's Efficient Maintenance banner are a diverse collection of articles and details of new products and services, all designed to help companies maintain their plant as reliably, safely and cost-effectively as possible.
[Read More]