LATEST NEWS
Security and defence conference
20 July 2017
NDI, the organisation representing Britain's Defence, Security, Aerospace and Space industries, and a fully integrated division of EEF, the manufacturers' organisation, is bringing together a 'who's who' of speakers at its two day National Conference and Dinner in November.
[Read More]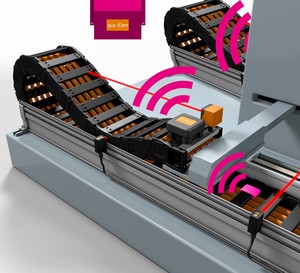 19 July 2017
Predictive maintenance plays a key role in Industry 4.0 and the factory of tomorrow. Supporting this future, igus has added further sensors and monitoring modules to its smart plastics family for more intelligence - warning of potential failure in good time before unplanned and costly downtimes occur.  [Read More]
SPONSORED CONTENT
For 60 years, Fronius has been carrying out research and development of battery chargers. Many years of experience guarantee maximum reliability in heavy-duty industrial use. [Read More]

More Sponsored Content
HOT TOPIC
Technologies enabled by the IoT look set to transform the maintenance role. Here, we take a look at some of those technologies, as well as a wide selection of more traditional maintenance products.
[Read More]
LATEST VIDEOS
INDUSTRY UPDATE