LATEST NEWS
EEF rejects no deal better than bad deal
28 March 2017
Leaving the EU Single Market and potentially the customs union - the only trading environment many manufacturers have ever known - will be painful and costly, says Terry Scuoler, chief executive officer at the EEF. To do so without a replacement trade deal in place would be hugely problematic for businesses. 
[Read More]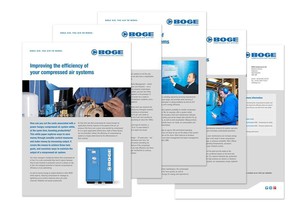 24 March 2017
A white paper from BOGE Compressors reveals the ways in which businesses using compressed air can save money through sensible control measures and make money by increasing output.  [Read More]
SPONSORED CONTENT
KING'S BOILER HIRE are the UK's largest providers of temporary industrial boiler plant. [Read More]

More Sponsored Content
HOT TOPIC
Technologies enabled by the IoT look set to transform the maintenance role. Here, we take a look at some of those technologies, as well as a wide selection of more traditional maintenance products.
[Read More]
LATEST VIDEOS
INDUSTRY UPDATE