LATEST NEWS
BOHS says worker health protection is international human rights issue
27 January 2015
BOHS, The Chartered Society for Worker Health Protection, has welcomed a new Corporate Human Rights Benchmark that will assess and rank the human rights performance of international companies, and urged employers to recognise worker health protection as a fundamental human rights issue in assessing their global supply chains.
[Read More]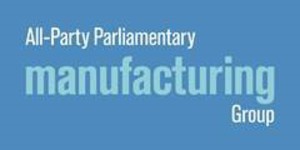 26 January 2015
A cross-party group of Parliamentarians has launched a new manifesto ahead of the general election, calling on any future government to take what it calls 'the necessary steps' to ensure the UK becomes a global leader in manufacturing markets. [Read More]
HOT TOPIC
With manufacturing in the UK currently undergoing a growth spurt, effective maintenance is essential to ensure equipment downtime is kept to an absolute minimum. Featured under IP&E's Efficient Maintenance banner are a diverse collection of articles and details of new products and services, all designed to help companies maintain their plant as reliably, safely and cost-effectively as possible.
[Read More]