LATEST NEWS
European industrial product supply network
18 May 2018
EURIS, the industrial product supply association which covers sectors responsible for more than 25% of total UK goods imports and exports, has announced the creation of a EURIS European Network to deliver the best outcome from Brexit for the industrial product supply sector.
[Read More]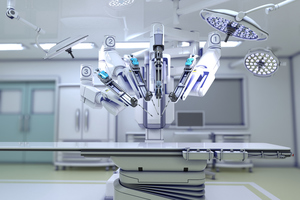 23 May 2018
SMB Bearings has been supplying bearings for robotics for more than 30 years and has now published a whitepaper on the subject [Read More]
SPONSORED CONTENT
Dust extraction specialist launches compact new machine for easy transport [Read More]

More Sponsored Content
HOT TOPIC
About 10% of the electrical power consumed by industry is used to generate compressed air. Here, we feature some of the equipment and services available to help companies generate and use their compressed air and ancillary equipment efficiently and cost effectively. Further information will be featured in the 2018/19 edition of AirUser.
[Read More]
LATEST VIDEOS
INDUSTRY UPDATE