LATEST NEWS
Exported by Britain: Campaign Launches
30 January 2015
The All-Party Parliamentary Manufacturing Group (APMG) and the All-Party Parliamentary Design and Innovation Group (APDIG) have launched their second major Parliamentary engagement project focusing on UK-wide industry.
[Read More]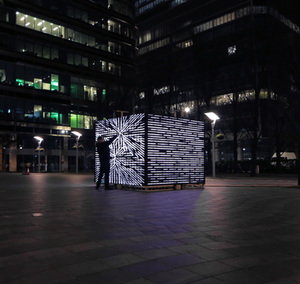 30 January 2015
A ground-breaking art installation has used Sick LMS Laser scanners in a surprising new way to create a fascinating interactive experience as part of Canary Wharf's Winter Lights Festival. [Read More]
HOT TOPIC
With manufacturing in the UK currently undergoing a growth spurt, effective maintenance is essential to ensure equipment downtime is kept to an absolute minimum. Featured under IP&E's Efficient Maintenance banner are a diverse collection of articles and details of new products and services, all designed to help companies maintain their plant as reliably, safely and cost-effectively as possible.
[Read More]