LATEST NEWS
Support for 'The Year of Engineering'
17 January 2018
The Manufacturing Technologies Association (MTA) has thrown its support behind The Year of Engineering, a Government campaign to celebrate the world and wonder of UK engineering in 2018.
[Read More]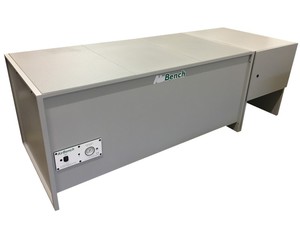 19 January 2018
AirBench has released a larger version of its FPW welding and grinding bench. [Read More]
SPONSORED CONTENT
Dust extraction specialist launches compact new machine for easy transport [Read More]

More Sponsored Content
HOT TOPIC
Technologies enabled by the IoT look set to transform the maintenance role. Here, we take a look at some of those technologies, as well as a wide selection of more traditional maintenance products.
[Read More]
LATEST VIDEOS
INDUSTRY UPDATE