LATEST NEWS
Forklift safety: A journey not a destination
08 August 2018
The National Fork Lift Safety Convention returns for its 15th anniversary on the 3rd October 2018. The event takes place at the Heart of England Conference and Events Centre, Coventry, with the theme: Forklift safety is a journey – not a destination.
[Read More]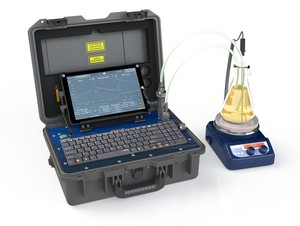 16 August 2018
Filtertechnik has developed what it describes as a world first with its new Particle Pal Life self-contained portable measuring system. Building on the success of the Particle Pal, this new offering provides real-time ISO cleanliness readings, together with water content and oil condition information for more thanr 500 commonly used oils – all within one compact kit.  [Read More]
SPONSORED CONTENT
For 60 years, Fronius has been carrying out research and development of battery chargers. Many years of experience guarantee maximum reliability in heavy-duty industrial use. [Read More]

More Sponsored Content
HOT TOPIC
About 10% of the electrical power consumed by industry is used to generate compressed air. Here, we feature some of the equipment and services available to help companies generate and use their compressed air and ancillary equipment efficiently and cost effectively. Further information will be featured in the 2018/19 edition of AirUser.
[Read More]
LATEST VIDEOS
INDUSTRY UPDATE