LATEST NEWS
UK manufacturers report strong growth in orders
25 April 2017
The UK's manufacturers have reported strong growth in orders both at home and from abroad over the first quarter of 2017, although costs and prices have also continued to rise at an elevated pace, according to the latest quarterly CBI Industrial Trends Survey.
[Read More]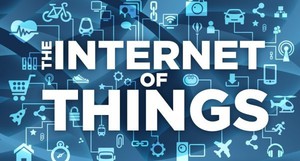 24 April 2017
SATO, a global provider of Auto-ID solutions, has published a new white paper to help businesses understand how the Internet of Things (IoT) can be harnessed and applied in practical terms.  [Read More]
SPONSORED CONTENT
KING'S BOILER HIRE are the UK's largest providers of temporary industrial boiler plant. [Read More]

More Sponsored Content
HOT TOPIC
Technologies enabled by the IoT look set to transform the maintenance role. Here, we take a look at some of those technologies, as well as a wide selection of more traditional maintenance products.
[Read More]
LATEST VIDEOS
INDUSTRY UPDATE