LATEST NEWS
07 February 2017
The Manufacturing Technology Centre (MTC) has strengthened its relationship with one of Europe's foremost research technology bodies – the Danish Technological Institute (DTI).
[Read More]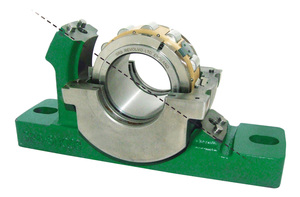 10 February 2017
The Timken Revolvo Quick Series helps make installation of split cylindrical roller bearings easy for applications with limited access. The angled support pedestal is said to reduce installation time by up to 90% and, in some cases, only one person is needed. [Read More]
SPONSORED CONTENT
For 60 years, Fronius has been carrying out research and development of battery chargers. Many years of experience guarantee maximum reliability in heavy-duty industrial use. [Read More]

More Sponsored Content
HOT TOPIC
With companies looking to pare down costs, energy management is one of today's hottest topics. In this section, you will find a diverse range of energy-efficient products, as well as equipment that's designed to help identify and measure where energy is being used.
[Read More]
LATEST VIDEOS
INDUSTRY UPDATE