LATEST NEWS
Product recall risks growing in size and number, as technology drives new triggers, warns Allianz
06 December 2017
Product-related risk is one of the biggest perils facing businesses today, with recall exposures having increased significantly over the past decade, bringing the potential for larger and more complex losses than ever before, warns insurer Allianz Global Corporate & Specialty (AGCS) in a new report. It highlights the automotive industry as being the most impacted by product recalls, followed by the food and beverage sector, based on analysis of insurance claims.
[Read More]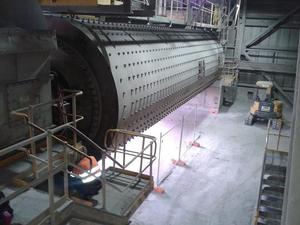 11 December 2017
During a visual inspection of the trunnion drive end bearing on Tube Mill No.1, engineers at Sunstate Cement in Australia discovered that the bearing was in a reasonable condition despite 28 years of service. It was decided to extend the service life by rotating the outer ring by 180°. Schaeffler technicians were then asked to provide a condition monitoring solution for the trunnion end bearing. [Read More]
SPONSORED CONTENT
KING'S BOILER HIRE are the UK's largest providers of temporary industrial boiler plant. [Read More]

More Sponsored Content
HOT TOPIC
Technologies enabled by the IoT look set to transform the maintenance role. Here, we take a look at some of those technologies, as well as a wide selection of more traditional maintenance products.
[Read More]
LATEST VIDEOS
INDUSTRY UPDATE