LATEST NEWS
Survey highlights concerns over no-deal Brexit
21 September 2018
New research published by EEF, The Manufacturers' Organisation, shows that one is six manufacturers business decision makers say business would become untenable for them if the UK reverted to WTO tariffs, increased border checks on people and increased checks on goods at the border.
[Read More]
21 September 2018
Mitsubishi Electric has developed a cloud-based solution for pro-active maintenance based on the AI platform within IBM Watson, which enables the smart analysis of operational data to predict and highlight future maintenance requirements. [Read More]
SPONSORED CONTENT
Dust extraction specialist launches compact new machine for easy transport [Read More]

More Sponsored Content
HOT TOPIC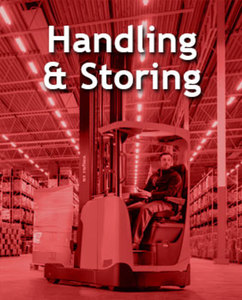 Materials handling equipment plays a key role in the safe and efficient movement of goods into, around and out of factories and warehouses. Here, we feature a wide range of equipment that includes lift trucks, conveyors, hoists and cranes, as well as some of the systems and products used for storing goods.
[Read More]
LATEST VIDEOS
INDUSTRY UPDATE