Hybrid toolmaking technology: Whitepaper
12 June 2018
A new white paper from plastic injection moulding specialist OGM explains how a new hybrid toolmaking technology can solve stubborn quality and productivity challenges in the high-volume manufacture of moulded parts.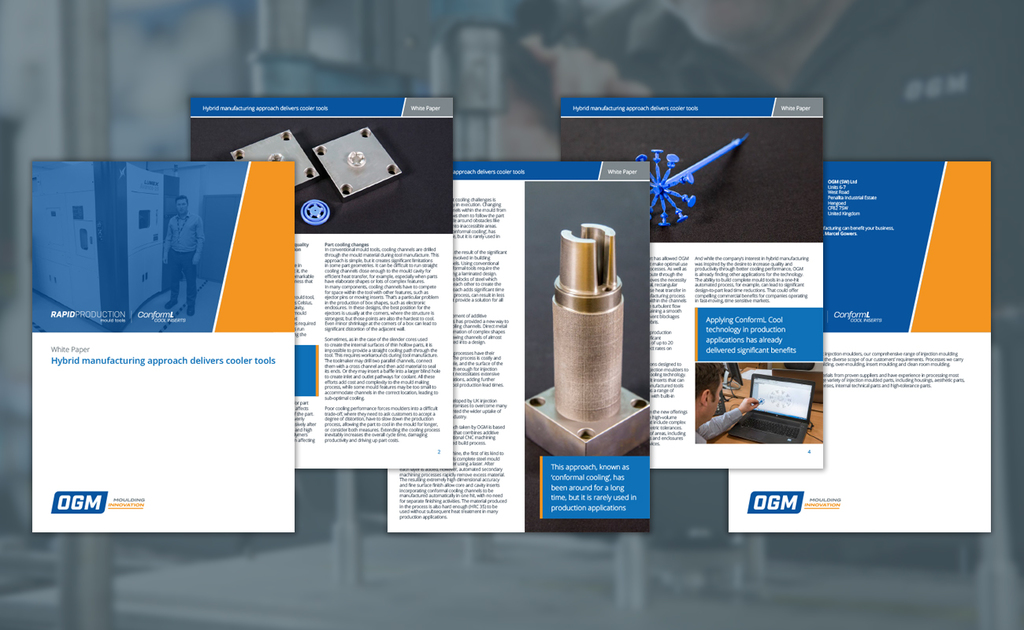 Efficient part cooling is essential to achieve low cycle times in production moulding applications, but complex part geometries can be impossible to cool using conventional straight cooling channels. As a result, moulders must slow down production, or suffer distortion and quality problems caused by differential shrinkage.
The white paper – Hybrid manufacturing approach delivers cooler tools – explains a new approach to mould manufacture that eliminates the conventional restrictions on cooling channel geometry. This is said to open the way to optimal cooling in even the most complex parts, without the need to use expensive and potentially unreliable multi-part tool construction.
The new technique, called ConformL Cooling, combines additive manufacturing and CNC machining technologies in an integrated build process. It allows complete tools or inserts incorporating conformal channels to be manufactured in one hit, with no secondary processes.
Download the white paper for free from the OGM website here: www.ogm.uk.com
OTHER ARTICLES IN THIS SECTION