Level detection made easy
04 December 2018
Balluff offers a self-adhesive, capacitive sensor head with IP 64 protection for non-contact, continuous level detection on non-conductive vessel or pipe outer walls made of glass, plastic or ceramic.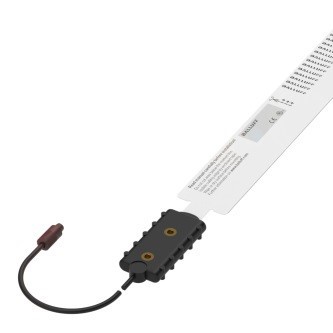 The flexible sensor head with a maximum detection range to 850mm can be individually trimmed to length (minimum 108mm) and easily attached to container walls without additional accessories using the integrated adhesive surface. For polar, aqueous media the wall thickness may be between 2 and 6mm, or up to 2mm for non-conductive media such as oil or bulk materials.
The sensor is designed for use with type BAE sensor amplifiers from Balluff. The optional amplifier allows levels to be continually detected over the entire measuring range as analog values (0-10V, 4-20mA) or via IO-Link or as minimum or maximum value exceeding. Both the IO-Link and the analog convenience amplifier feature versatile setting possibilities.
OTHER ARTICLES IN THIS SECTION