M&T software package
29 October 2018
MeterWeb 2 from Elcomponent is a browser-based M&T software package. Its multi-level approach allows users to configure dashboard presentations for 'at a glance' display of key messages and performance data. It also provides a fully configurable data analysis and reporting package.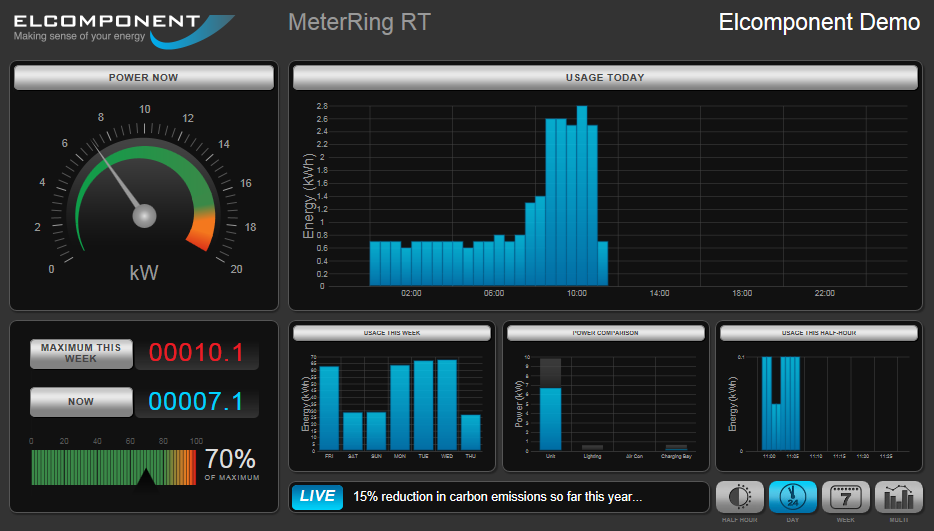 A flexible user-interface that allows you to drill down into data exactly as you want and to create custom graphs and reports, MW2 links seamlessly to web-based weather services, so degree day data is created automatically. Occupancy and area data are easily assimilated, so an ESOS Energy Intensity ratio is easy to calculate.
Data upload is more frequent than the traditional 'day +1' interval; update intervals of just 1h are readily achieved.
Importantly, you always own all your data. It is available for your archives whenever you wish and you can request a regular data dump if you wish, at no extra charge.
OTHER ARTICLES IN THIS SECTION