Online industrial air curtain selector
06 December 2018
JS Air Curtains is offering on its website an online product selector tool to help companies find a suitable air curtain solution for warehouse and industrial doorways.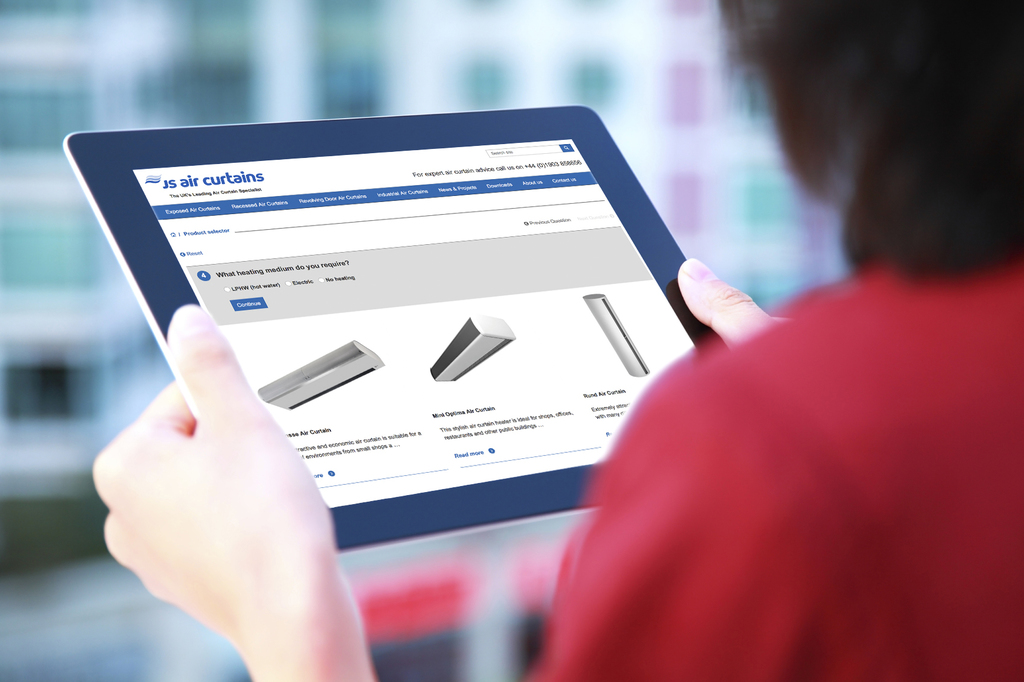 The online product selector guides users wanting to select an air curtain through a series of multiple choice questions. As the user progresses through the selection criteria, a shortlist of air curtains is presented and refined, depending on the user's requirements, until a final shortlist of products is suggested for the user's project.
The online product selector takes into account factors such as available energy supplies, type of doorway, mounting options and control choice.
Expert advice is available in person from JS Air Curtains' team of specialist engineers, but these online resources provide additional 24/7 support for those working on an air curtain project: www.jsaircurtains.com,
OTHER ARTICLES IN THIS SECTION