Powerful steam cleaner with janitorial trolley and steam mop
24 May 2018
The Janitorial Steam System comprises a powerful steam cleaner called a Jet Steam Professional, janitorial trolley and steam mop supplied as one for a convenient cleaning solution.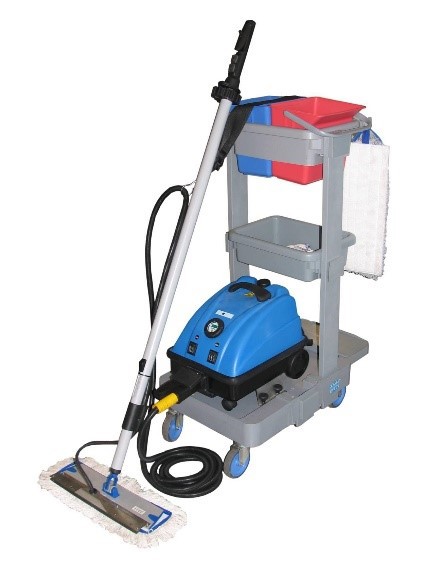 The Jet Steam Professional is a robust and efficient continuous flow machine which means that there is no downtime for refilling as this model has a boiler and a reserve tank, eliminating the need to de-pressurise to re-fill and lose valuable cleaning time.
It is supplied with a comprehensive kit of tools and accessories which can be stored in the handy containers of the trolley which makes transporting the entire system from place to place both quick and easy.
The steam mop is a powerful tool combining cleaning with infection control so is suitable for environments where hygiene is a priority.
The company offers free on-site, no-obligation demonstrations throughout the UK, giving companies the chance to see how the Janitorial Steam System could fit into their cleaning schedule and save them time and energy.
OTHER ARTICLES IN THIS SECTION