Red Dot for reach truck
09 May 2018
The BT Reflex E-series reach truck, designed and manufactured by Toyota Material Handling Europe, has received a 'Red Dot: Best of the Best' award.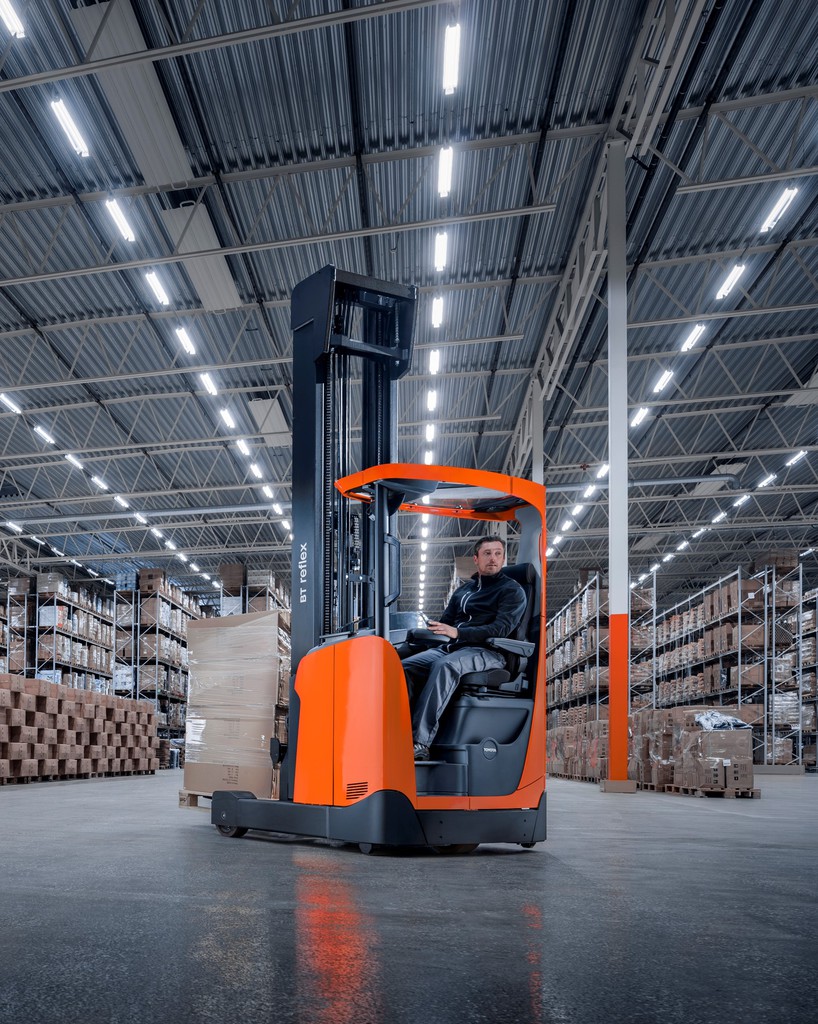 The BT Reflex E-series reach truck has tilting cabin and has been delivering high-level handling performance since its launch. Designed for performance at height, the special tilting cab and transparent roof, as well as the mast design, offer excellent visibility of the load at all times. It is designed to reduce the strain for the driver in repetitive high-level applications.
Magnus Oliveira Andersson, head of design at Toyota Material Handling Europe, says: "As we were designing the BT Reflex E-series, we kept in mind that it isn't about the truck, it's about putting the operator at the centre, about the human dimension."
Commenting on the Toyota entry the jury concluded: "The reach trucks of the BT Reflex E-series impress with a harmonious design that makes all details complement each other perfectly. Based on a well-thought-out functionality, this reach truck guarantees transport performance of the highest standard, even in high-level applications. Developed with a sharp conceptual focus on its users, the truck's ergonomics offer a high level of comfort for the driver, resulting in an outstanding performance."
"Winning the Red Dot: Best of the Best is the well-earned recognition for excellent design performance. The awarded products are all characterised by an innovative symbiosis of aesthetics and function. The fact that such a small number of entries received the top distinction is proof of the rigorous nature of the judging criteria applied in the competition, said Professor Dr. Peter Zec, founder and CEO of the Red Dot Award.
OTHER ARTICLES IN THIS SECTION