Specialist doors for energy from waste
30 October 2018
The eight Speedor Storm doors pictured are part of a mixed installation on a Scottish Energy from Waste (EfW) plant which, also includes 15 Hart Firebrand fire and security shutters.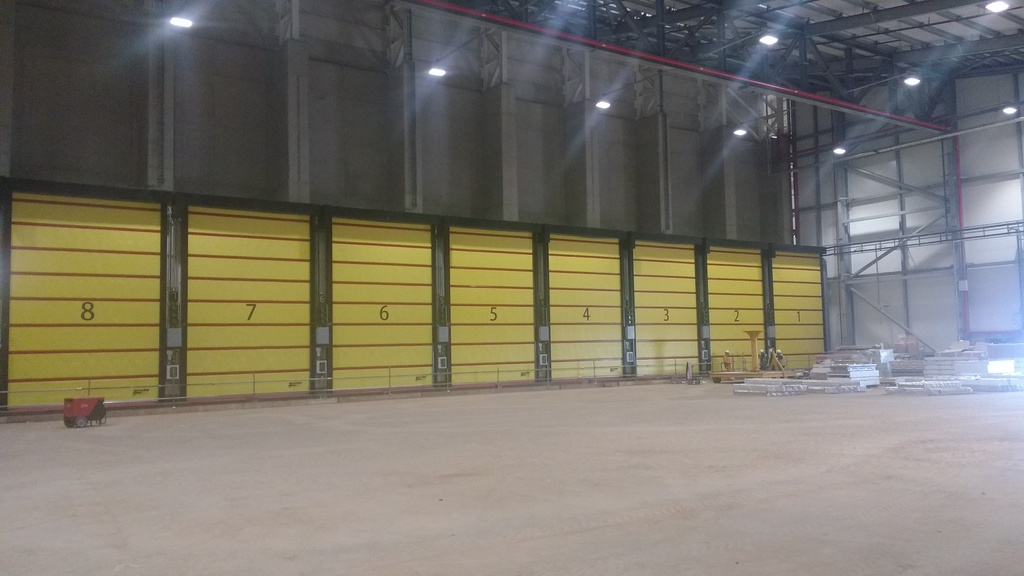 The Speedors are 5 x 7m and are being installed on tipping bays. Their fast open/close cycles greatly reduce odour from the waste tipping process. Speedor Storms like this have now been installed on a number of new build waste transfer sites around the UK and are proving reliable and resistant to the challenging environment found on EfW sites.
Speedor Storm is one of eight products within Hart's Speedor range of energy saving, industrial, high speed doors. Designed for frequent use in high traffic situations, the doors are said to offer exceptional wind resistance to 70mph when closed, due to robust and reliable construction, as well as the special guide system offering wind resistance up to class 5 as defined by DIN EN 12424.
OTHER ARTICLES IN THIS SECTION