Springs: Coatings and finishes
14 November 2018
In the specification of springs and other wire components, secondary processes and finishes can be an important consideration. Plastic coating gives an aesthetically pleasing finish, however, some are hydroscopic, so suck in water. An alternative is to paint the component, with electrophoretic painting and delta-tone finishing being two options.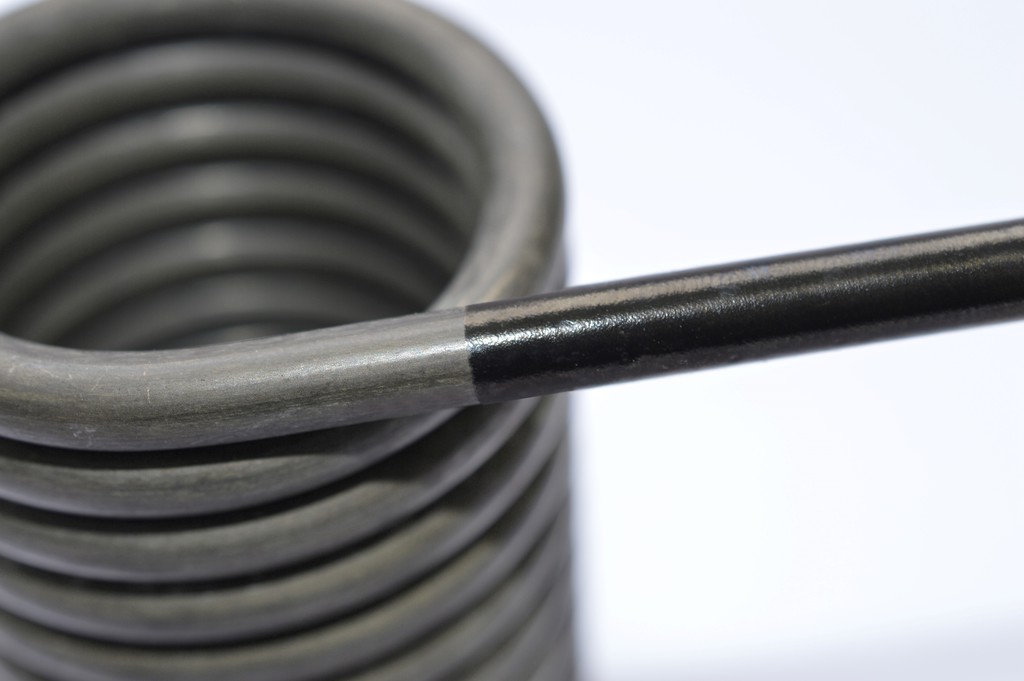 For springs and other wire components, secondary processes and finishes can help the design engineer to address environmental considerations or meet the needs of aesthetics in high value applications.These processes can tailor the properties of the component to its application.
As well as looking good, plastic coating can be useful in applications where it is advantageous to have cushioning between metal components. A good example might be a component inside a car, where you would like to avoid direct metal-on-metal contact.
It is important to note, however, that some plastic coatings are hydroscopic. Also, the thickness of the plastic coating could interfere with the functioning of the spring.
An alternative is to use electrophoretic painting, a very thin coating that can provide an aesthetically pleasing product finish.
William Hughes employs a KTL-black electrophoretic process to deposit a shiny black, coating just a few microns thick on the spring – thin enough not to interfere with the functionality of the part. The coating can provide outside protection for up to 800 salt spray hours – enough to meet some quite challenging environmental requirements.
High levels of corrosion resistance can also be provided by Delta-Tone finishing. This organic paint process is suitable for wire components because of its flexible finish. It also has a low curing temperature, so there is no risk of changing the properties of the spring.
William Hughes can offer Delta-Tone finishing in a number of different colours, including red, green, blue, silver and black. Not only does this meet aesthetic requirements, it enables components to be colour-coded for easy identification in different applications.
Another useful process is passivation. Primarily a cleaning process, it is typically applied to stainless steel components to remove any particles that might remain on the component after machining or grinding, thus preserving the corrosion resistance of the part. Such is the quality of William Hughes' passivation process that the company has been awarded Nadcap accreditation for the supply of parts to the aerospace industry.
OTHER ARTICLES IN THIS SECTION