Stacking in tight spaces
05 December 2018
When having to build or upgrade production lines in tight quarters, spiral conveyors offer a means of keeping the layout compact. However, sometimes space constraints get even more severe, and creative solutions are needed.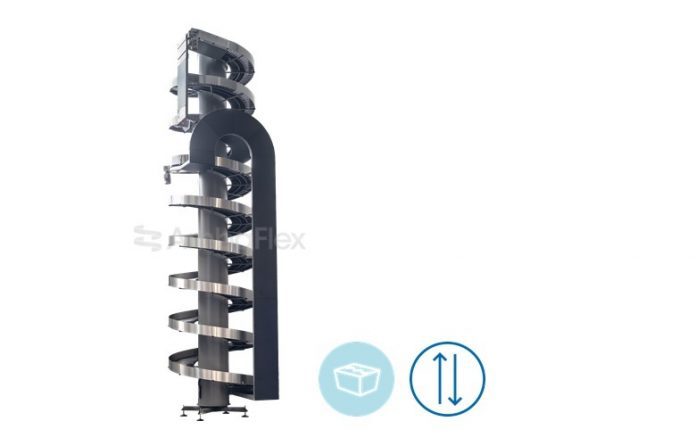 An AmbaFlex e-commerce customer from Germany wanted to put a spiral into an old elevator shaft. Although a relatively common request, this one needed to be stacked due to a combination of height, heavy loads and desired throughput. Traditionally, when stacking spirals on top of each other, they need a connection loop to join them together.
This loop is a U-shaped horizontal conveyor section connecting the upper and lower end of the individual spirals in question. AmbaFlex says these extruding parts make it impossible to fit in a tight shaft.
AmbaFlex invented a new technical solution to resolve this issue. A return part shaped like an upside down 'J' that eliminates the need for a loop. This part keeps the stacked spirals as compact as possible, enabling it to fit into tight places such as elevator shafts.
OTHER ARTICLES IN THIS SECTION