System increases proactive maintenance to 85%
04 January 2019
SSG's Agility system has increased Wavin's proactive maintenance to 85% by increasing productive and collaborative working.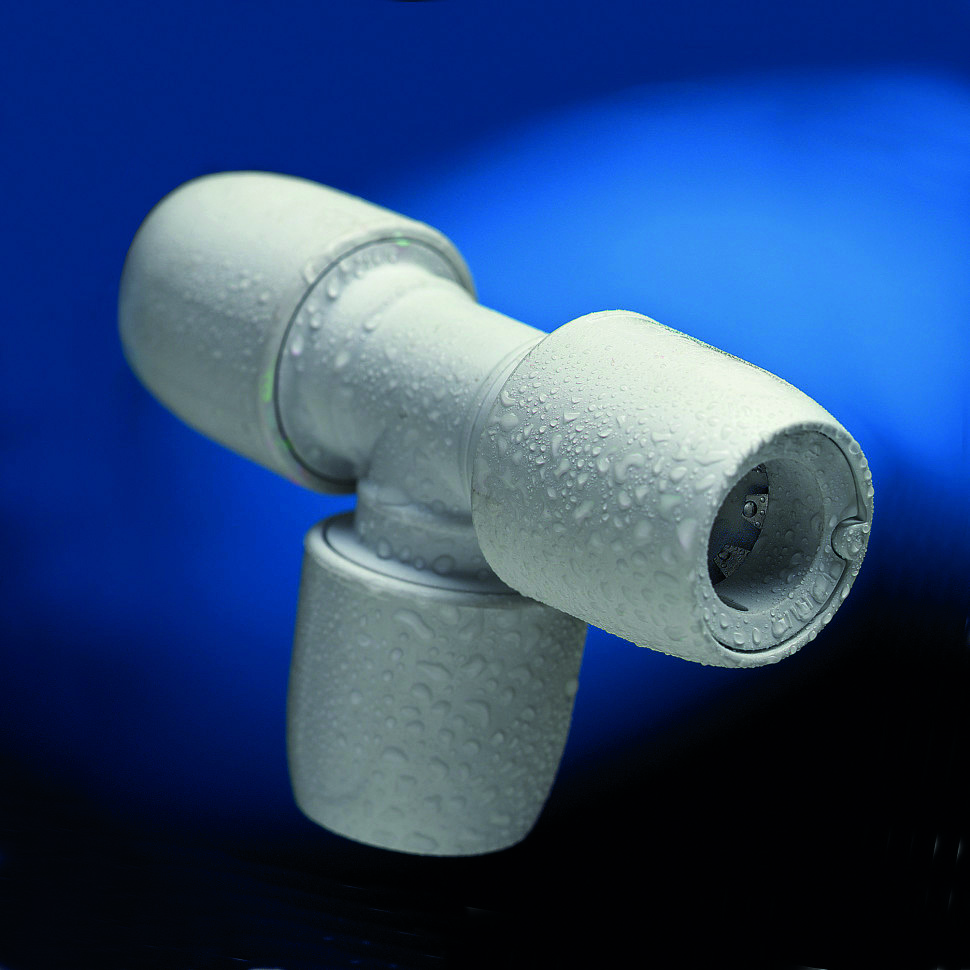 Wavin's UK site in Doncaster manufactures hot and cold plastic push-fit pipe and connector systems and distributes them across Europe.
The company recognised that it needed a CMMS that would enable it to
• Manage its asset register with all planned & reactive work
• Schedule work to available engineers
• Manage toolroom and form changes with production
• Report the performance of the engineering team
Agility was selected to manage the asset register, all planned and reactive maintenance for the engineering department including the maintenance and toolroom teams, alongside the network of external contractors. Agility is also used to manage moulding form changes required within the production schedule.
Agility is used extensively, with 70 users operating over the 24/7 shift pattern. Through using mandatory fields for completion comments and fault codes Wavin is able to capture quality information that helps them identify recurring issues and causes of problems.
Paul Colley, maintenance planner is responsible for allocating planned and reactive work across the two teams within the engineering department, maintenance and toolroom. He explains: "We use over 200 fault codes, which are prefiltered depending on the work type, so we really try to get to what's causing breakdowns and problems. Agility then shows us areas for improvement, better ways to spend our proactive time."
The BARCO Plant Master Manufacturing Execution System (MES) is used by Wavin and displayed on screens to communicate the status of each production cell. The same colour-coding is used within Agility to connect any breakdown, repair or form change work being done by the engineers. This enables the production and engineering teams to have the same view and understanding of activity throughout the site.
Mark Burnitt, production manager says: "Everything is in Agility, so at the start of a shift we can see the priorities, colour-coding enables anything urgent to be quickly identified. Agility allows us all to give the priorities focus and helps the two departments work together collaboratively".
Wavin operates under the International Safety Rating Scheme (ISRS) to asses, improve and demonstrate the health of their business processes. Agility is key to providing visibility of the register of approximately 1000 assets and ensuring it is well maintained with routine services and checks all set up as planned work. Health and safety requirements, such as risk assessments and legionella checks are all scheduled in Agility which is then used to store the result reports.
More than 70 contractors are also managed through Agility; Agility holds each contractors' insurance and liability certificates and responses to the Wavin contractor questionnaire. Reminders are set so system administrator, Sam Shipley, can proactively ensure contractors documents don't expire. "Agility allows me to monitor everything and make sure everything is in the right place; all our information is reliable and visible."
Labour utilisation is one of the engineering department's KPIs, Adi Clifford, engineering manager explains: "We accurately capture the exact time spent on each job through the log on/off functionality. We also know which assets are demanding too much reactive work, so we're able to really identify what's costing us as a business. By using Agility we've been able to see where we need to improve, one result of this is that the toolroom is now running between 80 and 85% proactive maintenance."
Next steps
Clifford continues: "We recently moved to SSG Insight's hosted solution for Agility, we've seen significant performance and speed improvements in accessing the system. We're looking into the Android application, as there are further savings in administration and time that could be made by giving everyone a mobile device.
"The inventory department is scheduled to have a new touchscreen carousel fitted which will be integrated with Agility so we can accurately monitor parts movements, costs, usage rates and stock levels."
Agility is also used at the Chippenham site and was recently introduced to Wavin in Netherlands, further roll out to sites in Germany and Italy are in discussion
OTHER ARTICLES IN THIS SECTION