Whitepaper explains new toolmaking technology
11 July 2018
OGM, a specialist in plastic injection moulding, has published a whitepaper explaining how a new toolmaking technology can help companies cut the lead time for mould tools.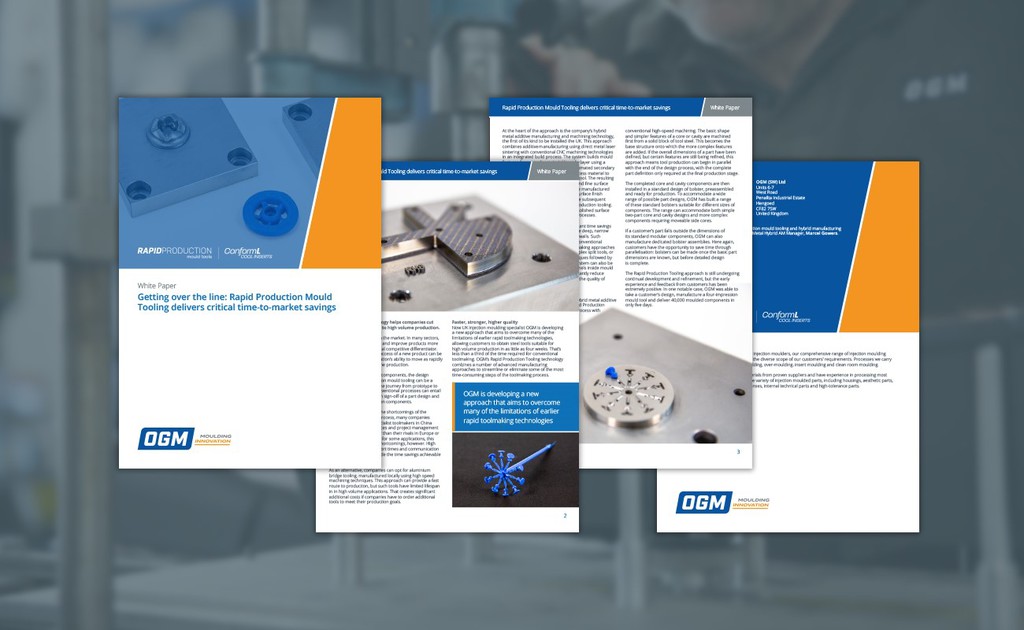 OGM says that for products using plastic components, the design and manufacture of injection mould tooling can be a significant bottleneck on the journey from prototype to full market availability.
The company's whitepaper explains a new approach that aims to overcome many of the limitations of some earlier rapid toolmaking technologies, allowing customers to obtain steel tools suitable for high volume production in as little as four weeks.
The whitepaper – 'Rapid Production Mould Tooling delivers critical time-to-market savings – is available to download from OGM's website.
OTHER ARTICLES IN THIS SECTION