Ultrasonic leak detection device
24 July 2018
SKF has introduced the TKSU 10, an ultrasonic leak detector for locating leaks in compressed air or vacuum systems.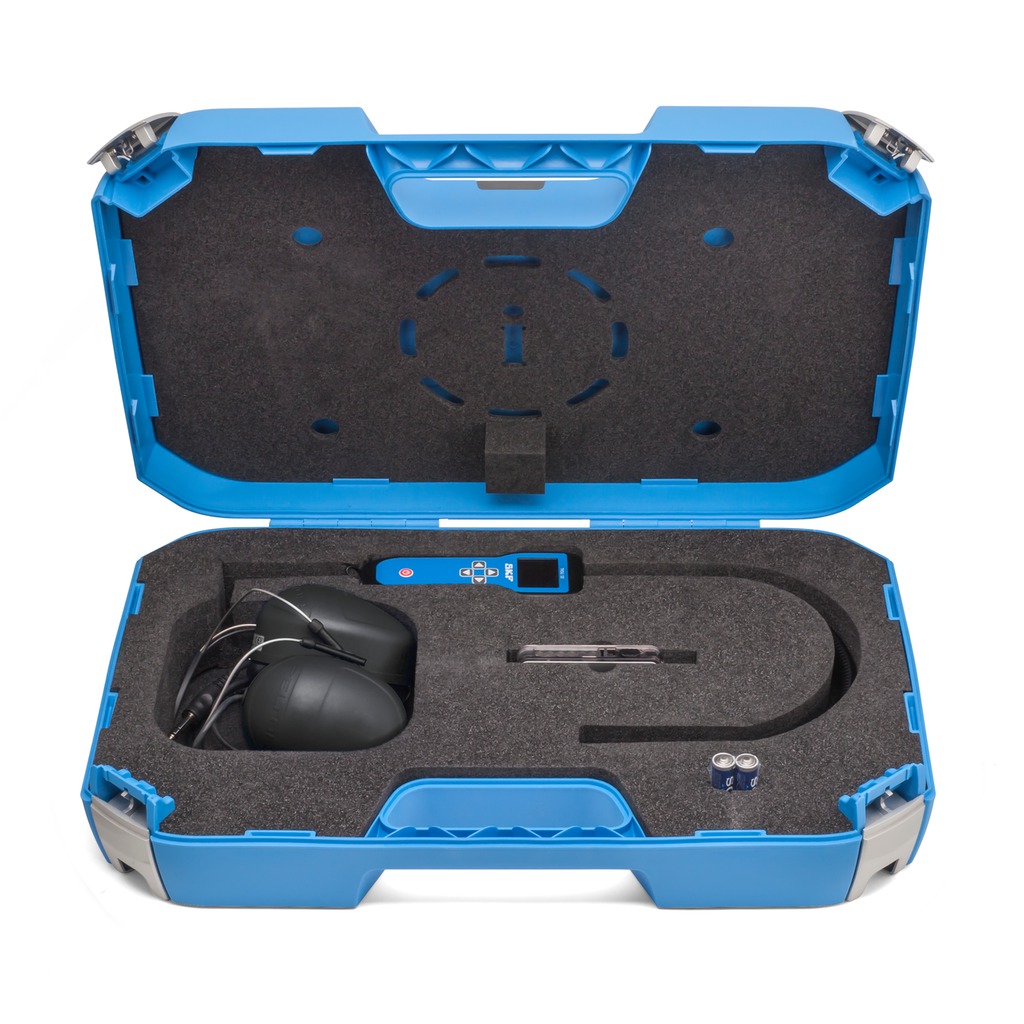 Designed for use in noisy, industrial environments, the device identifies leakage via its ultrasound measurement sensor. It features an LED display, helping the user to optimise leak detection and supporting quantification of leakage.
The TKSU 10 comes with all components needed for leak detection: a lightweight, handheld leak detection device; headset with neck-band design for wearing with a protective helmet; flexible probe for accessing confined spaces; batteries; USB cable; and carrying case.
The SKF Ultrasonic Leak Detector is designed for use in most industries using compressed air, including paper and chemical, and in workshops with air-driven power tools.
OTHER ARTICLES IN THIS SECTION