Cold-forming technique: White paper
25 July 2018
Dawson Shanahan has published an in-depth white paper explaining how single-piece manufacture using the cold-forming technique, can reduce waste by up to 80%.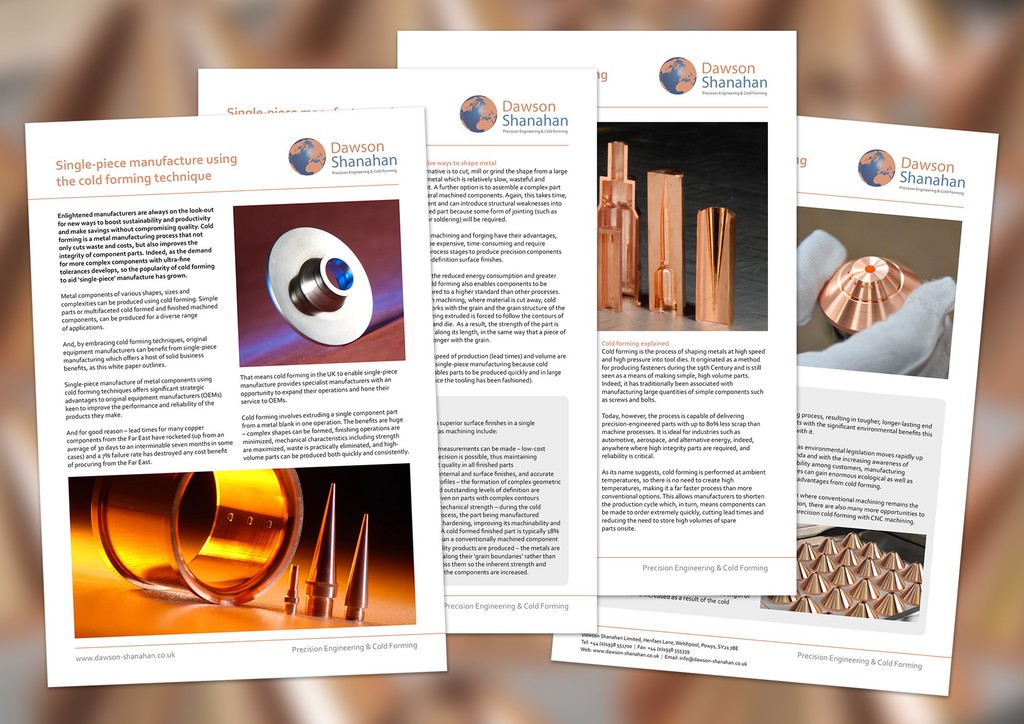 The company says cold forming is an engineering process that not only cuts waste and costs but can improve the mechanical integrity of component parts. Indeed, as the demand for more complex components with ultra-fine tolerances develops, so the popularity of cold forming to aid single-piece manufacture has grown.
The white paper – 'Single-piece manufacture using the cold forming technique' - also shows that metal components of various shapes, sizes and complexities can be produced using cold forming. Simple parts or multifaceted cold formed and finished machined components, can be produced for a diverse range of applications.
By embracing cold forming techniques, OEMs can benefit from single-piece manufacturing, which is said to offer a host of benefits.
The free white paper is available to download here.
OTHER ARTICLES IN THIS SECTION