LATEST NEWS
Worker suffers finger fractures
28 January 2015
A Rutland company which manufactures children's bedroom furniture has been fined after a machine operator suffered serious hand injuries in a makeshift vacuum cleaner.
[Read More]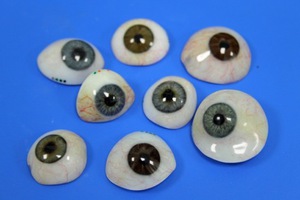 08 January 2015
Moorfields Eye Hospital in London is using industrial abrasive wheels made by 3M in the finishing and refining process of its prosthetic eyes. [Read More]
HOT TOPIC
With manufacturing in the UK currently undergoing a growth spurt, effective maintenance is essential to ensure equipment downtime is kept to an absolute minimum. Featured under IP&E's Efficient Maintenance banner are a diverse collection of articles and details of new products and services, all designed to help companies maintain their plant as reliably, safely and cost-effectively as possible.
[Read More]