Dewatering pump tackles tough tasks
08 August 2018
Xylem has unveiled a smart dewatering pump – the Godwin NC150S – as part of its new Godwin S Series. The pump is said to offer new levels of control, remote flexibility, efficiency, and sustainability.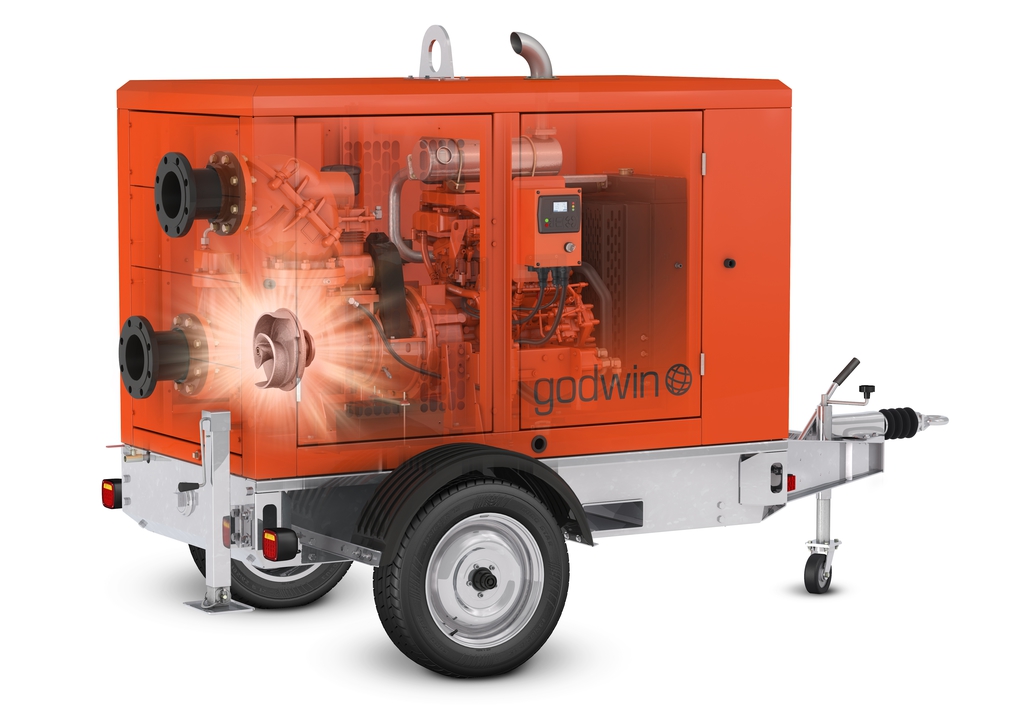 All diesel engines and electric motors available on Godwin S Series Dri-Prime pumps are said to boost uptime and Xylem says that the NC150S, in particular, has been designed to reduce service time, achieving a 40% reduction and less frequent service intervals.
The improved belt tensioning system, for example, means there is no need to separate the pump from the engine for compressor belt service. The new cartridge-type mechanical seal speeds up installation, while the sight glass makes it easy to tell when seal housing oil needs replacing.
In addition, the NC150S has optional Godwin Field Smart Technology (FST), that provides smart remote monitoring and control from any smartphone, tablet or desktop computer.
The new Godwin series incorporates Xylem's Flygt N-Technology; a non-clog impeller. With its self-cleaning capability and hydraulic efficiency, the patented technology is said to ensure optimum pump performance in the most demanding environments, including those with high-rag and fibrous content. It also delivers long-term fuel and energy savings, meeting all local environmental requirements and reducing engine emissions by 90%.*
Dave Boucher, Godwin International product manager, said, "Through thousands of hours of hands-on application experience and testing, we've learned how to simplify maintenance requirements and ensure even longer service intervals, all while building on Godwin's renowned reliability."
Mike Ramos, director of engineering, Xylem Dewatering said, "We listened to our customers and examined usage data from hundreds of field tests to re-imagine, re-design and re-engineer our legendary Godwin Dri-Prime pump. The result marks a new era in dewatering and we are incredibly excited to bring this smart solution to the market."
*Tier 4 engines in regions where applicable.
OTHER ARTICLES IN THIS SECTION