Growing demand prompts move to larger facility
29 October 2018
To meet growing demand for its compressed air purification equipment. Hi-line Industries has moved into a larger production facility. The new premises is three times the size of the company's previous headquarters, ensuring that Hi-line will continue meeting the needs of customers in sectors such as food, beverage, medical, general engineering, dairy, automotive and laser cutting.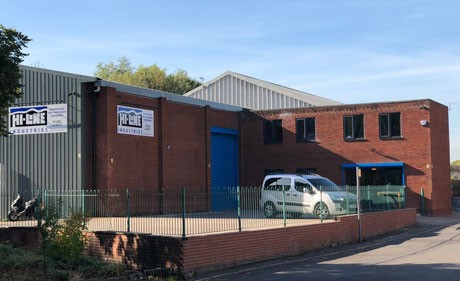 Hi-line designs, manufactures, supplies and installs a broad range of energy-efficient compressed air equipment that includes air dryers, nitrogen/oxygen generators, compressed air filtration equipment, condensate management/drains and service kits.
An immediate benefit of the move is that lead-times will be further reduced on Hi-line's range of dryer and generator products. In addition, the relocation has created many more jobs locally and allowed the company to take on twice as many apprentices this year. Importantly, there is also large trade counter and customer pick-up centre at the new site, ensuring that Hi-line continues its customer-centric focus.
The significant investment in new premises has been supported by various grants for energy efficiency and investing in people and the original Hi-line factory will be used for additional warehousing for refrigeration air dryers.
Hi-line is a member of the British Compressed Air Society, and proud to be part of the 'Made in Britain' campaign promoting the best of British manufacturing.
OTHER ARTICLES IN THIS SECTION