Home
>
e-Series collaborative robot released
e-Series collaborative robot released
26 November 2018
Universal Robots, a leading pioneer of collaborative robots (cobots), has released its new flagship e-Series collaborative robots to develop its already successful cobot technology.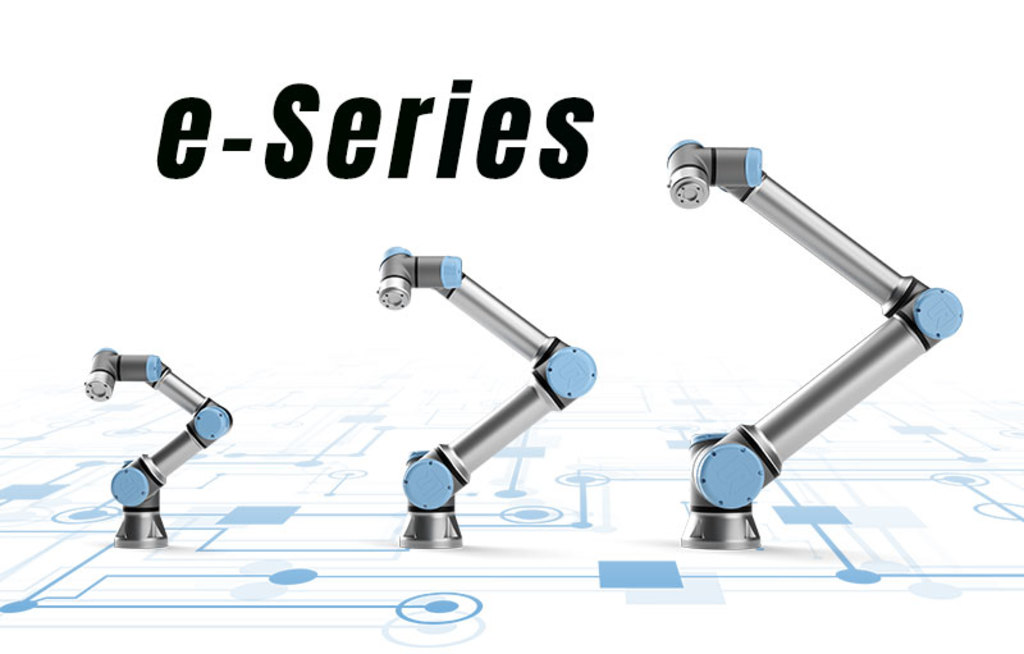 The new e-Series was developed to provide users more operational ease and flexibility whilst allowing them to increase production output. The new technological advances include faster development for a wider variety of applications, easier programming and set up than ever before and more flexibility in deployment. Building upon the safety functions of the original UR cobots, the new e-Series has been programmed to meet the very latest ISO safety standards and has 17 safety features, such as customisable stopping time and distance, which continues to ensure the cobots work side-by-side with human operators in a safe environment.
The cobots have been designed to take over repetitive, dull and dangerous tasks to allow human workers to focus on more challenging and rewarding responsibilities as well as to minimise risk in the production process. With these new safety features, humans and cobots can be deployed to work shoulder-to-shoulder without safety risks, effectively increasing efficiency and productivity.
MORE FROM THIS COMPANY
No related articles listed
RELATED ARTICLES
No related articles listed
OTHER ARTICLES IN THIS SECTION