Home
>
Fast and easy M2 measurement
Fast and easy M2 measurement
11 December 2018
With the Beamage-M2, Gentec-EO has introduced an automated system that can determine the quality of a laser beam in just 20 to 60s by means of an M2 measurement.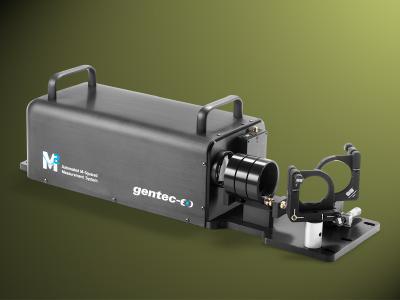 Available from Laser Components, this system has a complete set of 50mm optics. This allows measurements to be made on larger beam diameters and divergence angles. The detector is a particularly large CMOS sensor chip (11.3 x 11.3mm) with a resolution of 4.2 megapixels. All measurements comply with ISO11146 and ISO13694.

Two adjustable deflecting mirrors ensure that the laser beam can be adjusted easily and flexibly. The beam path is 'folded' 180° inside the device via two factory-set deflecting mirrors. This enables 400mm of travel of beam path at an optimised speed, requiring a minimal amount of space.

With its handy design, the Beamage-M2 can be easily mounted on optical tables. This makes it suitable for use in R&D laboratories. Automatic and manual measurements are possible via user-friendly software.

The beam quality factor M2 describes the difference between the divergence angle of a laser beam and the ideal Gaussian beam. The smaller the value, the better a laser can be focused.
RELATED ARTICLES
No related articles listed
OTHER ARTICLES IN THIS SECTION