Radial milling inserts
11 December 2018
MAPAL has introduced a new milling programme with pressed, radial ISO indexable inserts that completes the company's portfolio of standard milling tools. Up to now, MAPAL has mainly focused on a milling program with ground tangential ISO indexable inserts. These products are used in special applications, very high stock removal tasks, unstable conditions or disc milling cutters.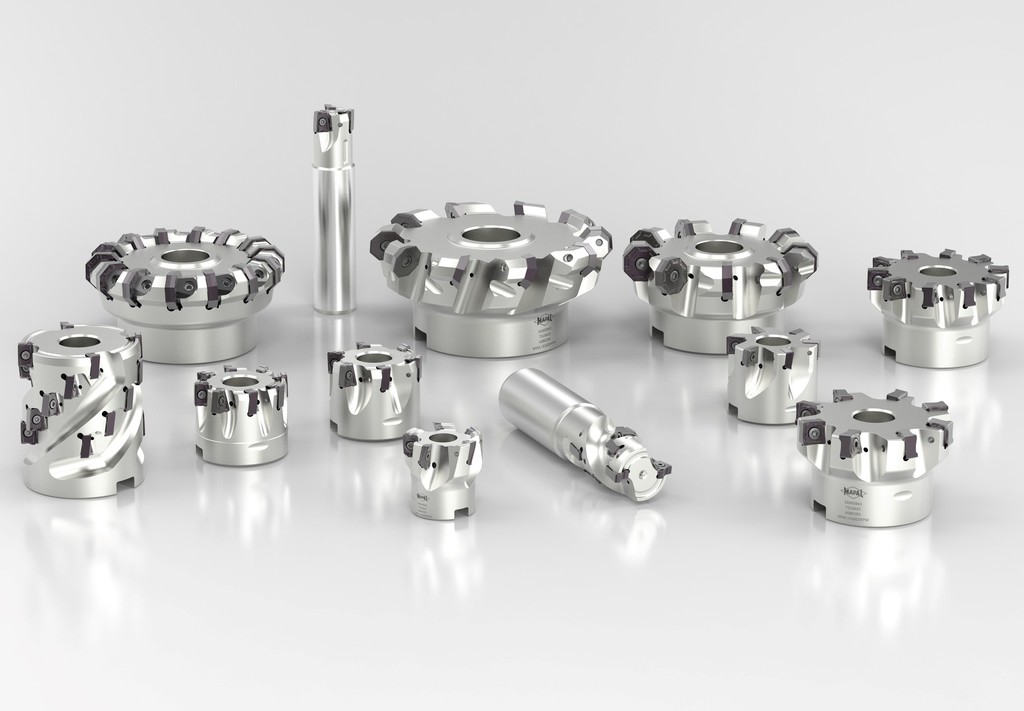 MAPAL has incorporated the knowledge gathered in these special applications and applied it to developing the new series of milling cutters with radial ISO indexable inserts.
The new powerful face, shoulder, slot and shell end face milling cutters have been designed for roughing and for medium machining of cast iron, steel and stainless steel. The new products incorporate optimally designed tool bodies with the ideal number of teeth for the respective application. Positive and negative indexable inserts made of four different PVD cutting materials, based on newly developed carbide substrates and coatings are also available.
Depending on the requirement, the most economically efficient version is used. For example, between 8 and 16 cutting edges per radial ISO indexable insert can be selected for face milling. Alternatively, between two, four and eight cutting edges can be applied for shoulder milling.
The new tools are very smooth running and low noise. In addition, long tool life is achieved due to the possibilities for exact adjustment to the respective material and the application.
OTHER ARTICLES IN THIS SECTION