New range of cutting fluids
11 December 2018
ExxonMobil has launched Mobilcut-New, a series of high-performance cutting fluids designed to enhance cutting performance and tool life. The range is said to be formulated to deliver an excellent surface finish irrespective of metal or process.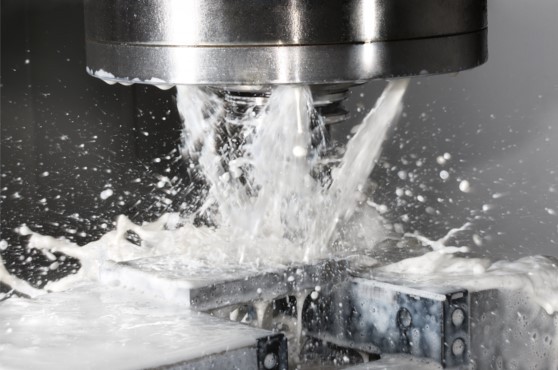 The company says that by helping to extend tool life, the Mobilcut-New series not only improves productivity, it reduces human-machine interactions (HMI), cutting the risk of accidents. In addition, it complies with European legislation on the removal of formaldehyde-releasers, offering machine shop owners additional peace of mind.
Mobilcut-New features the addition of new grades that are all biostable and chlorine-free. These new grades are easy to mix and monitor, contributing to low maintenance costs. They also provide:
Excellent pH stability
High resistance to bacterial growth
Enhanced washing ability
Inken Reuser, EAME offer advisor, ExxonMobil Fuels & Lubricants, comments: "The fluids provide outstanding protection against corrosion and have low foaming tendencies, even under high-pressure conditions. The series is also suitable for a wide range of metals and processes and as a result, it can help streamline a machine shop's inventory of cutting fluids.
"We work side-by-side with our customers so we know the challenges they face and the solutions they need to help overcome them. Our Mobilcut-New series is the result of this close collaboration and can help to improve the overall productivity of modern machine shops."
OTHER ARTICLES IN THIS SECTION