Idhammar Systems Ltd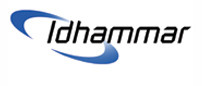 Idhammar Systems is a leading European provider of Maintenance Management Software (MMS), Overall Equipment Effectiveness (OEE) software, World Class Manufacturing (WCM) software, training, and dedicated support.

Headquartered in the UK, with offices in Sweden, Idhammar Systems' expert teams of OEE and maintenance specialists, software developers, customer support and help desk staff, work together to develop, support and implement systems that are enhancing industrial operations worldwide.
With a network of carefully selected partners and suppliers across the globe, Idhammar Systems supports its customers in their quests to achieve world class manufacturing status.

As thought leaders in the industry, Idhammar Systems is a company which nurtures its relationships with customers, partners and suppliers, sharing best practices and Idhammar's passion for effective lean manufacturing and maintenance.

Our Mission
Idhammar Systems is committed to keeping industry moving and improving by developing and supporting best of breed management and analysis systems that increase operational reliability and equipment effectiveness.

Our Vision
Idhammar Systems' vision is to improve and sustain manufacturing effectiveness by providing education and consultancy on the use of software systems that will enable manufacturers to drive benefits to their triple bottom lines - financial, social, and environmental.
Idhammar Systems is a company with a long history and a reputation for excellence. As well as being a company with a wealth of experience and providing a safe pair of hands, Idhammar Systems is at the forefront of innovation.
Idhammar guarantees delivery of its solutions and has an excellent track record with its customers. Specialising in flexible, scalable systems which are highly configurable and easy to use - Idhammar's software is right for companies of all sizes, from single sites to global enterprises.

Idhammar's consultancy, implementation, and training expertise, ensures maximum return on investment by ensuring support is provided every step of the way - empowering customers to improve processes, reduce waste, and maximise effectiveness, from the shop floor to the boardroom.

Our professional, reliable and responsive approach ensures help is always available if it's needed, and that our customers are kept up to date on the latest technological advances - leading the way in lean manufacturing and maintenance software.

PRODUCT SHOWCASE
| | |
| --- | --- |
| | Discover your hidden factory and improve your Overall Equipment Effectiveness with Idhammar OEE |
| | The maintenance management system of choice for maintenance professionals: |
| | The Idhammar WCM suite of functions provides World Class Manufacturing sites with a fast and efficient means of supporting all major pillars in the WCM methodology. |
COMPANY CATEGORIES
1/1 (1 to 14 of 14)
Efficient Maintenance
Energy Management
Maintenance management software
Maintenance products
Monitoring and targeting
Plant, Process & Control
Process equipment
Production Engineering
Quality and tolerance testing
Software