VPO contract
25 January 2013
The Environment Agency has become the latest government agency to install voltage power optimisation and has signed a contract to install powerPerfector units across 33 sites. The estimated effect on these building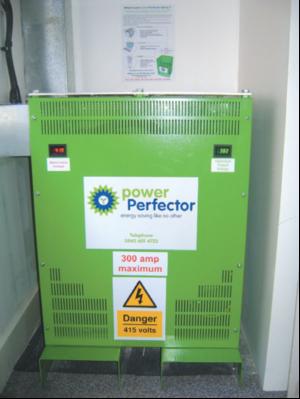 The Environment Agency has become the latest government agency to install voltage power optimisation and has signed a contract to install powerPerfector units across 33 sites. The estimated effect on these buildings will be a 12% reduction in carbon emissions per year and energy savings of up to £200,000; the initiative will pay for itself in 3 to 4 years.

powerPerfector's guaranteed delivery of carbon savings and return on investment has seen a number of Blue Chip organisations install VPO units and, in the public sector, DECC, DEFRA, Ofgem and DFID, are benefiting.

Graham Ledward, director of resources at the Environment Agency, points out that improved environmental performance does not have to mean increased costs and that, in fact, good environmental performance makes business sense because it can cut costs.
OTHER ARTICLES IN THIS SECTION