Trade-in offer
25 January 2013
Under the Atlas Copco Compressors Scrappage Scheme, any compressor that is five years old or more, regardless of model or manufacturer, could be worth up to £2000 against the purchase of new Atlas Copco compressed air e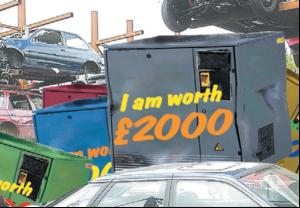 Under the Atlas Copco Compressors Scrappage Scheme, any compressor that is five years old or more, regardless of model or manufacturer, could be worth up to £2000 against the purchase of new Atlas Copco compressed air equipment.

Speaking about the scheme, Leen Van Diggele, MD of Atlas Copco Compressors UK, says: "We believe this to be the biggest, most generous scheme of its type in our industry.

Using the scheme not only saves a significant amount of capital expenditure on the acquisition of new and more energy-efficient equipment, but offers the potential benefit of substantial savings in running costs." The offer closes on 30th June 2010; a no-obligation trade-in estimate is available.
OTHER ARTICLES IN THIS SECTION