Cost-cutting
25 January 2013
Lamps and control gear from Venture Lighting Europe have been used to resolve lighting problems at the Aftermarket Distribution Centre of automotive replacement filter manufacturer,Mann+Hummel (UK) in Wolverhampton. Exi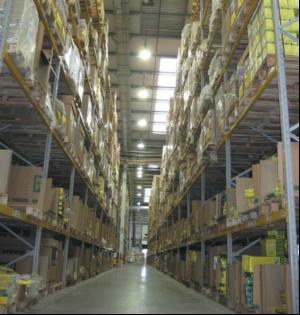 Lamps and control gear from Venture Lighting Europe have been used to resolve lighting problems at the Aftermarket Distribution Centre of automotive replacement filter manufacturer,Mann+Hummel (UK) in Wolverhampton. Existing lamps were cycling at the end of life, with up to 20 or 30 lamps out at any one time in the 3000m2 warehouse area.

Following an assessment by the company's in-house electrical team, a new lighting system was agreed on using Venture's Uni-Form Pulse Start 350W lamps and Ventronic dimmable control gear, solving the problems and significantly reducing running costs.

The project was completed quickly and with minimum disruption.
OTHER ARTICLES IN THIS SECTION