Analyser family
25 January 2013
Designed to assist heating engineers in the safe installation and servicing of boilers and combustion systems, Telegan's Sprint V range comprises five instruments in one small, handheld unit - flue gas analyser, differe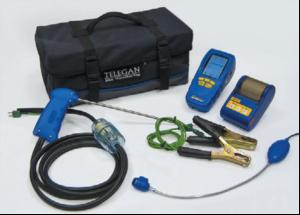 Designed to assist heating engineers in the safe installation and servicing of boilers and combustion systems, Telegan's Sprint V range comprises five instruments in one small, handheld unit - flue gas analyser, differential thermometer, differential manometer, gas escape detector and carbon monoxide monitor.

Distributed in the UK by Anton Industrial Services, products range from the basic Sprint V2 to the Sprint V5 which includes NO and NOx capability and is Bluetoothenabled.

The range features Smart Purge technology which clears potentially acidic gases from the unit.
OTHER ARTICLES IN THIS SECTION