Müller mission
25 January 2013
Wellman Robey Hire Division was asked by Müller in Market Drayton to provide a containerised boiler unit for use while the company's main steam plant undergoes annual inspection and maintenance. Having supplied the 12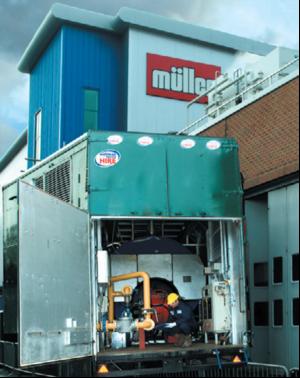 Wellman Robey Hire Division was asked by Müller in Market Drayton to provide a containerised boiler unit for use while the company's main steam plant undergoes annual inspection and maintenance.

Having supplied the 12,000kg/h gas-fired boilers,Wellman Robey carries out annual inspections and five year GN4 inspections.

It supplies static, containerised and trailerised steam and hot water boilers for emergency and planned hire periods.

For Müller, it provides a trailerised 10,000kg/h oil-fired steam boiler with its own bunded fuel supply.

Once connected to site services, the unit provides sufficient steam to make up the site load, so that the other boilers can be taken off line as required.
OTHER ARTICLES IN THIS SECTION