Gas training
25 January 2013
Murex Welding Products is offering its City & Guilds Accredited Gas Equipment Inspectors training courses on various dates throughout 2010. Courses provide qualifications which allow individuals to conduct full safety c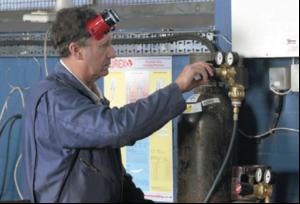 Murex Welding Products is offering its City & Guilds Accredited Gas Equipment Inspectors training courses on various dates throughout 2010. Courses provide qualifications which allow individuals to conduct full safety checks on oxy-fuel gas welding systems.

The first part of the course covers theoretical instruction on oxy-fuel gas safety, properties of gases, safe use and operation of systems. The second day is devoted to practical training and hands-on sessions.

A one-day re-certification course is also offered. Please contact the company for dates and costs.
OTHER ARTICLES IN THIS SECTION