Same every time
25 January 2013
Specialist fibre drum manufacturer and distributor Fibre Drum (FDL) has invested in a £15,000 semiautomatic welding machine as part of its continuous improvement drive. The new technology has enabled FDL to automate w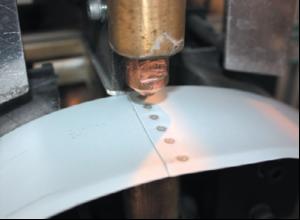 Specialist fibre drum manufacturer and distributor Fibre Drum (FDL) has invested in a £15,000 semiautomatic welding machine as part of its continuous improvement drive.

The new technology has enabled FDL to automate welding of metal rolling chimbs that form the top and bottom section of fibre drums, ensuring consistency with the same weld quality and profile every time.

The automated process provides a controlled environment for welding, eliminating any possibility of crooked, out-of-line or protruding metal edges, boosting customer safety.
OTHER ARTICLES IN THIS SECTION