High performance
25 January 2013
Exide Technologies has launched a range of monobloc batteries featuring spiral wound AGM technologies. The drysafe RECUP (recuperation) batteries require no maintenance (including topping up) as electrolyte is suspended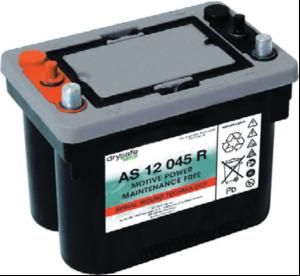 Exide Technologies has launched a range of monobloc batteries featuring spiral wound AGM technologies. The drysafe RECUP (recuperation) batteries require no maintenance (including topping up) as electrolyte is suspended in an Absorbed Glass Mat. They offer high power performance (such as large power draws over short durations) and are suitable for fast and/or opportunity charging as they accept a high charge.

Applications include: electric pallet trucks, automated guided vehicles, hybrid and electric cars, and cleaning machines.

The spiralwound design is an efficient way of liberating the stored energy from a lead acid battery. The batteries are vibration resistant, can operate in low temperatures and have minimal health and safety implications. They offer 450 charging cycles.
OTHER ARTICLES IN THIS SECTION