Workshops open eyes to change
25 January 2013
To help engineers keep up-to-date with the latest developments, suppliers often host seminars to discuss use of their products.Henkel, for example, offers free, customised workshops that explain to maintenance engineers ho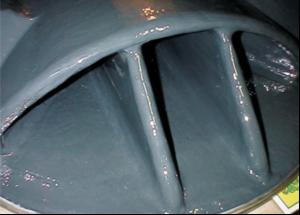 To help engineers keep up-to-date with the latest developments, suppliers often host seminars to discuss use of their products.Henkel, for example, offers free, customised workshops that explain to maintenance engineers how adhesives can assist them in their everyday activities

Every well-run industrial plant needs a maintenance routine. The problem with the word 'routine' is the fact that it frequently denotes doing 'things' the way they have always been done. Often that is fine, but on occasions there may well be a better solution and it can sometimes take an engineer from outside the organisation to recognise that fact and offer an improved way forward.

Many suppliers host workshops and seminars to discuss use of their products. Understandably, a question commonly asked is whether it is beneficial to allow engineers to take time away from the job to attend such gatherings and, more importantly, will there really be a payback in the long run?

Henkel believes that if the responses it gets from its Maintenance Workshops are anything to go by, then the answer is a resounding 'yes'. The company's Simon Groom comments: "There certainly has been considerable interest in our Workshop Training programme."The purpose is to reduce costs and improve efficiency - and that goal is regularly achieved. Changing methods or products often allows companies to salvage worn parts and reduce downtime, all of which is good news."

Groom emphasises that not only are the products demonstrated, but there is plenty of opportunity for hands-on experience. Prior to that,Henkel engineers undertake a full analysis of the company's current practices and technologies.

"After a workshop session has been agreed, one of our trainers - all of whom are engineers - will carry out a plant survey. Every application that involves, or potentially involves, a product in our portfolio is carefully scrutinised. The engineer will visit the stores to ascertain the range of technologies currently used. This information enables us to tailor a workshop that fits the well-defined needs of that business," he explains.

Master modules Although each workshop is organised to meet specific needs, the overall elements can be separated into three general groups.

The Standard Reliability Training module covers procedures such as threadlocking, gasketing, pipe and thread sealing and retaining. Topics discussed include the advantages and disadvantages of threaded fasteners, how substrates perform in different situations, why gaskets fail, rigid versus flexible flanges, types of cylindrical fittings and servicing factors.

The Maintenance Solution Training module focuses on lubrication, bonding and flexible sealing,metal rebuilding, surface treatment and rust prevention. Topics include the salvage and rebuilding of worn parts, the advantages of metal-filled epoxies, the benefits of anti-seize products and the joining of dissimilar materials.

An Additional Training module discusses removal of cured residues, the most suitable method of cleaning/degreasing components, and the selection of appropriate hand cleaners.

Success stories Prior to its participation in a workshop, a recycling plant was experiencing difficulties with leaking pipes and misaligned pressure gauges. It emerged that the standard practice was to use PTFE tape to lock the joints.Where misalignment took place (when the pressure gauge was facing in the wrong direction, for instance), the fittings had to be backed off - causing the tape to loosen and allowing leakage to occur.

At a workshop, the Henkel engineer demonstrated an anaerobic pipe sealant that permits fittings to be tightened to the optimum position with no risk of leakage. Any surplus sealant outside of the joint can be readily wiped away for a clean finish.

Elsewhere, a butterfly control valve in a waste water treatment plant was corroded and unable to seal effectively. The solution involved components being abrasive blasted and a thin coat of a brushable ceramic applied to the surface. Each rough and corroded edge of the valve was then re-profiled with wear-resistant putty before a final coat of another ceramic was applied.

Another success involving coatings on a 50cm pump used to transfer potable water to fill three gravity feed reservoirs. After discussions with Henkel engineers, it was decided to reclaim and rebuild the worn housing and impeller of the pump using polymer composite materials.

Following recommissioning, the pump ran smoother and quieter, water flow was increased and the pump drew 3 amps less current.

Groom concludes "Each session lasts around 2 hours and we provide all the training materials. Putting into practice the things that have been learned at the workshops has resulted in a cutback of energy costs and improved plant safety through the elimination of hazards.

Both scheduled and unscheduled stoppages will be reduced - with the result that the quality of production will be improved and output enhanced."
OTHER ARTICLES IN THIS SECTION