Invest to innovate
25 January 2013
In the first of a series of articles from the Manufacturing Technologies Association, its director general - Graham Dewhurst - looks at the role of manufacturing in the economic recovery There is no specific colour to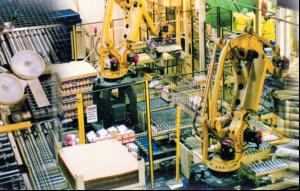 In the first of a series of articles from the Manufacturing Technologies Association, its director general - Graham Dewhurst - looks at the role of manufacturing in the economic recovery

There is no specific colour to the ambivalence shown by successive Governments to manufacturing based engineering over the past thirty years. All parties repeatedly ignored this vitally important sector, believing in the miracle of a 'post industrial' or 'weightless' economy.

During this period of ignorance, UK engineering maintained its poise reinventing itself in the absence of Government, and indeed public recognition, successfully moving from low value industries with low margin volume products, into growing high added value global markets. This realignment resulted in quality UK businesses capable and confident of competing in World markets.

When the economic crisis bit in late 2008, the MTA, confident in the qualities of its sector, stated that it believed that engineering based manufacturing would be in a strong position to lead the country out of recession.

As we write, the UK economy is officially out of recession, and so far the growth has indeed been led, as predicted, by a recovery in manufacturing output and particularly in certain key sectors. This is in spite of continuing difficulties with financing constraints.

We hope that the new Government does not repeat the mistakes of former administrations, and that this time it recognises the importance of manufacturing engineering in a balanced economy.

There are compelling reasons why it should.

During the past five years, engineering based manufacturing has outperformed the general economy as a whole, and this trend is continuing during the recovery following the severe setback in 2009.

The 'green shoots' of this manufacturing expansion are being driven by exports, with lower exchange rates helping to make UK products more competitive in overseas markets. It seems an age since anyone in Government or the media referred to our balance of payments as an important element of a healthy economy. It should be back on the agenda.

So where can the growth come from? Over the next five years, growth in the UK's biggest markets - Europe and the USA - is likely to be sluggish at best. This provides a challenge to companies to continue to develop new products and to promote innovation, and also to maintain capital investment against a backdrop of lower demand, and in the absence of freely available finance. If UK engineering manufacturing is to continue its growth path, it will do so in concert with its globalised end user markets; such as aerospace, oil and gas, and medical. These industries are dominated by large multinationals operating on a global scale.

The challenge for UK companies will be to maintain their position in these global supply chains through competitiveness.

The dynamic growth of the Asian markets does not provide a panacea. They will expect to supply their own markets, and ours, with the high volume products they have already transferred into their economies.

This leaves the high added value niches that they currently can't deliver. These are the products and services where UK capability now lies. These products and services can be supplied both in direct exports, but also in domestic production as part of a global supply chain.

The key to success will lie in staying ahead on the technology curve - innovation, flexibility, and speed to market will become the drivers for success. UK businesses must 'invest to innovate'. In this respect, the UK has its own USP - its excellent university network in engineering. There is a challenge to UK engineering manufacturers to utilise this USP through industrial partnerships, to leverage innovation and speed to market from these first class facilities.

The weightless economy has failed, and will again. A window of opportunity exists for engineering and manufacturing.

However, manufacturing now accounts for only 12% of the UK economy; a long term vision is needed to restore manufacturing to its rightful place at the table. UK manufacturing engineering continues to outperform the UK general economy due to its skills, commitment, and determination.

How much more potent will the delivery be if it is supported by positive Government policies?
OTHER ARTICLES IN THIS SECTION