In control of batteries
25 January 2013
By scheduling charging to avoid costly spikes in electricity demand and by ensuring the correct rotation of batteries, PowerNet software from EnerSys is said to bring control and significant savings to battery fleet man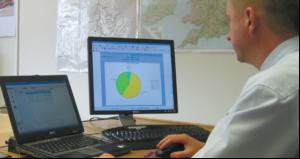 By scheduling charging to avoid costly spikes in electricity demand and by ensuring the correct rotation of batteries, PowerNet software from EnerSys is said to bring control and significant savings to battery fleet management.

The software runs on a standard PC and automatically switches chargers on and off at a time that best maintains electricity consumption within desired parameters. Different power thresholds, set for certain times of the day and night, take advantage of off-peak electricity rates and reduce consumption during peak rate.

PowerNet is compatible with up to 10 battery families and 500+ chargers. Communication between chargers and PC is automatic. Data is displayed on a battery room screen that shows the next battery to be used, available batteries and battery equalisation charging and defaults.
OTHER ARTICLES IN THIS SECTION