Extracting savings
25 January 2013
An ABB drive has helped Dyson improve dust extraction at its Wiltshire R&D centre, saving the company more than £6000/year on energy costs. The facility puts vacuum cleaner prototypes through their paces with tests t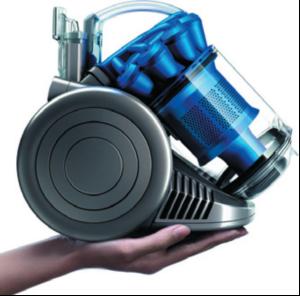 An ABB drive has helped Dyson improve dust extraction at its Wiltshire R&D centre, saving the company more than £6000/year on energy costs.

The facility puts vacuum cleaner prototypes through their paces with tests that include their ability to remove dust from surfaces.

Dust produced is subsequently extracted from several test points by a motor driven fan. Originally switched direct-on-line via a stardelta arrangement, the motor drew a large starting current that was causing fuses to blow.

ABB Drive Alliance member APDS monitored power use over a week.

Results showed the 55kW dust extraction motor cost £284/week to run at 12p/kWh.

APDS fitted a 55kW ABB standard drive.

Monitoring showed electricity costs per week could be reduced to £163 by running the motor at 40Hz rather than 50Hz, giving a total annual saving of £6292.
OTHER ARTICLES IN THIS SECTION