Selector chart
25 January 2013
To help users of its products choose the most appropriate structural adhesive for the job in hand, Henkel has produced a handy selector chart. The circular device allows the user to select which substrates need to be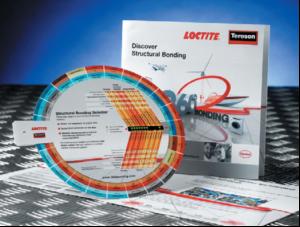 To help users of its products choose the most appropriate structural adhesive for the job in hand, Henkel has produced a handy selector chart.

The circular device allows the user to select which substrates need to be bonded and then provides a list of Loctite, Teroson and Macroplast brand adhesive products suitable for the job.

Henkel has also opened a dedicated website for those seeking additional information about structural bonding applications using epoxies, acrylics, polyurethanes, modified silane and silicone technologies. It can be found at www.360bonding.com.
OTHER ARTICLES IN THIS SECTION