Gearing up for Europe
25 January 2013
Due to the efforts and expertise of Letchworth-based R. A. Rodriguez, the UK has become the second largest export market for Japanese gears manufacturer KHK. It is in recognition of this achievement - and in anticipatio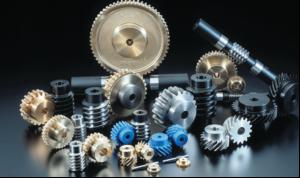 Due to the efforts and expertise of Letchworth-based R. A. Rodriguez, the UK has become the second largest export market for Japanese gears manufacturer KHK. It is in recognition of this achievement - and in anticipation of replicating this performance in other markets - that R. A. Rodriguez has been appointed KHK's master distributor for Europe with effect from 1st November 2010.

For European manufacturers, this will mean the availability of more KHK parts stocked in greater volume that, in turn, will introduce keener prices.

Specifiers will also be able to take advantage of greater flexibility as lower shipment costs will justify orders for smaller batch sizes and even one-offs.
OTHER ARTICLES IN THIS SECTION