Helps maintain control
25 January 2013
Shire Systems has announced the arrival of Pirana 3, with the most comprehensive materials management capability ever supplied by Shire. The integrated CMMS is said to enable users to drive down operating costs while in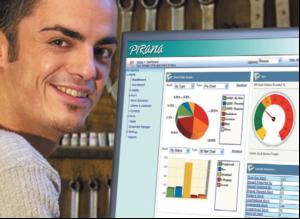 Shire Systems has announced the arrival of Pirana 3, with the most comprehensive materials management capability ever supplied by Shire. The integrated CMMS is said to enable users to drive down operating costs while increasing uptime and reducing incidents.

Shire says fast speed of response and repair are key performance measures in the reactive maintenance environment and are impossible unless the on-hand availability of spare parts is assured. It's the same in proactive maintenance environments.

Work stops and the customer must wait when spares are not at hand.

A CMMS with the power of Pirana offers a solution, making it easy to control all spares and suppliers - technically and financially - and no matter how many. Shire says that gaining proper control of maintenance materials can increase plant availability by more than 5%, drive up maintenance productivity by 15% and slash the cost of materials by 25%.

The company says that with its Pirana system, payback is measured in weeks not years.
OTHER ARTICLES IN THIS SECTION