New robots are fast & compact
25 January 2013
ABB has expanded its midrange robots with a new 12 to 20kg robot family. The new range of fourth-generation multipurpose robots is designed to increase productivity in machine tending, material handling, arc weldin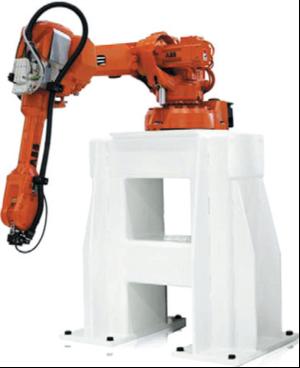 ABB has expanded its midrange robots with a new 12 to 20kg robot family.

The new range of fourth-generation multipurpose robots is designed to increase productivity in machine tending, material handling, arc welding and other process applications.

The three new IRB 2600 robot models are said to be extremely fast and compact, and can improve production cycle times by up to 25%.

The IRB 2600 family features a new optimised, compact design that offers a high payload capacity of up to 20kg and an ultra-wide working range.

The IRB 2600 family contains three models: two short arm variants (1.65m) for 12 or 20kg payloads and a long arm variant (1.85m) with a 12kg payload. Up to 27kg payload is achievable for pick/place and packaging applications with the wrist held vertical.
OTHER ARTICLES IN THIS SECTION