Cost savings
25 January 2013
More than £25,000 in energy costs per year is being saved by Express Asphalt in Darwen following the fitting of ABB variable speed drives. Steam and dust from the aggregate drying is extracted by an exhaust fan. Thi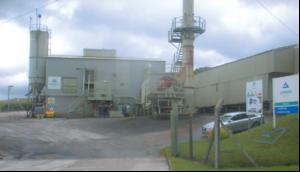 More than £25,000 in energy costs per year is being saved by Express Asphalt in Darwen following the fitting of ABB variable speed drives.

Steam and dust from the aggregate drying is extracted by an exhaust fan.

This 90kW fan, running at full speed with output damped, wasted energy.

Beta Power supplied a 110kW ABB standard drive for the fan. This had its damper in the fully open position and the dryer pressure was controlled via a pressure transmitter feeding a signal back to the drive.

Invertech Solutions installed a 30kW ABB drive to the dryer. The burner supplying heat to the dryer uses kerosene and it was found that running the drive at 55Hz gives the optimum drum rotation speed.

Express Asphalt now uses 0.5L/t less of kerosene, saving £8000 per annum in burner fuel costs.When not drying aggregate, the drive ramps down to a low speed. This led to savings of £500 a month on electricity to run the exhaust fan.With other ABB VSDs fitted and other energy saving components, the plant is saving £1500 a month on its energy costs, in addition to the £600 a month reduction in burner costs.
OTHER ARTICLES IN THIS SECTION