JetFan launched
25 January 2013
Air Control Industries' new fan is designed to help maximise space heating efficiency by ensuring efficient air circulation. It is said to be particularly effective in ensuring expensively heated air lost in the roof sp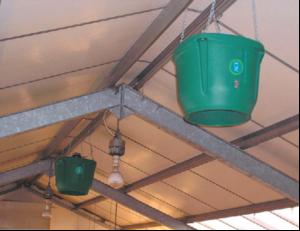 Air Control Industries' new fan is designed to help maximise space heating efficiency by ensuring efficient air circulation. It is said to be particularly effective in ensuring expensively heated air lost in the roof space is redistributed to heat those areas where it is needed, achieving energy savings of up to 30%.

The JetFan is designed to achieve effective air circulation, without creating turbulence, and can be activated by simple control devices. It can also be used for applications such as hot spot cooling, fume extraction, cooling and de-humidifying.

The design of the fan is based on an aerodynamically designed cowl with integral directional fins. It gives a powerful jet of air stripped of vortex swirls to achieve a greater air throw across considerable distances.
OTHER ARTICLES IN THIS SECTION