Automation system added
25 January 2013
Rockwell Automation has introduced the latest generation of its PlantPAx Process Automation System, an integrated control and information solution that helps manufacturers achieve plantwide optimisation in a wide range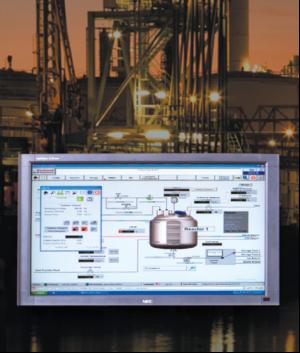 Rockwell Automation has introduced the latest generation of its PlantPAx Process Automation System, an integrated control and information solution that helps manufacturers achieve plantwide optimisation in a wide range of industries.

PlantPAx System Release 2.0 builds on the success of the initial PlantPAx system, adding new features for high availability, device integration and asset management, design productivity, batch and sequencing control, and operations productivity. A new focused program will help OEMs and skid builders serving process industries reduce overall costs and minimise time to market, all while simplifying the integration of their equipment into the user's process system.

Continuity of operations is critical for many process control applications and is a core discipline of the PlantPAx system. In particular, for 24/7 processes, the system focuses not only on the redundancy of system components, but on maintainability - helping ensure that problems are detected and corrected without disrupting production. New capabilities include EtherNet/IP network support for redundant systems and Device Level Ring network topology.
OTHER ARTICLES IN THIS SECTION