Smooth running
25 January 2013
ifm electronic will join many other cutting-edge companies at this year's MAINTEC exhibition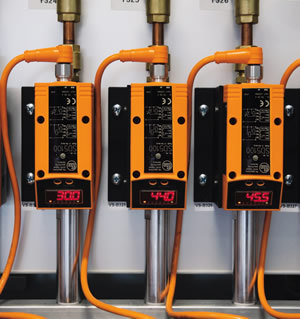 ifm electronic at MAINTEC 2011

From 29th to 31st March ifm electronic will join many other cutting-edge companies at this year's MAINTEC exhibition, at the NEC. While ifm electronic is a market leader in sensing technologies, from inductive, magnetic and optical position sensors to flow, pressure and temperature process sensors it is also true that ifm electronic can offer many solutions for up-to-the-minute condition-based maintenance and plant safety and efficiency.

At MAINTEC 2011 ifm electronic will be showing such systems as the Octavis, which has been very successful in such diverse fields as remote pumping stations and shipboard monitoring of bearing condition designed to ensure timely intervention to prevent faults and failures; and their equally popular Metris, for measurement of compressed air consumption, thus helping to reduce costs and ensure environmental compliance through more efficient energy consumption.

ifm is committed to working closely with its customers to develop products which precisely match their needs, and the company provides expert, readily accessible technical support to help users maximise the benefits they gain from ifm products.

For further information, contact Mel Lewis, ifm electronic Ltd.,Efector House, Kingsway Business Park, Oldfield Road, Hampton, Middlesex, TW12 2HD. Telephone: 020 8213-0000. Fax: 020 8213-2228. E-mail - mel_lewis@ifm-electronic.com.

OTHER ARTICLES IN THIS SECTION