Beware the hidden costs
25 January 2013
Compressed air can typically account for about 10% of total electricity costs for a business.Andy Jones, general manager of Mattei, considers ways to address this and suggests where to turn for financial aid if an upgrade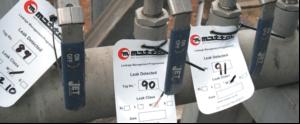 Compressed air can typically account for about 10% of total electricity costs for a business.Andy Jones, general manager of Mattei, considers ways to address this and suggests where to turn for financial aid if an upgrade is required

In today's economic climate it seems that many companies have learnt the importance of cost-cutting in order to survive the recession. Even when the economy recovers, hopefully many businesses will continue to look at ways to reduce expenditure, turning to energy-saving methods in a bid to achieve both lower carbon emissions and financial savings.

When looking to make these savings, it is often easy to simply look at electricity and gas bills. However, there are many hidden costs that can often be overlooked. Those in the industrial or manufacturing sector should assess their compressed air systems, especially when considering that the electricity consumed over a five year period can actually account for more than 75% of the total cost of ownership, which includes servicing costs and the initial capital outlay of the equipment.

It may be surprising to learn that a 132kW compressor could consume more than 1,000,000kWh of electricity each year, so companies running several large compressors could easily see associated electricity costs of £500,000 per annum. By reducing the system's energy consumption by just 10% a business could save £50,000.

It is important to recognise that improving efficiency does not necessarily mean buying a new compressor. While in some cases this can be the best option, there are a variety of ways to lower the cost of running compressors that are cost effective, and should be investigated first.

Carrying out a data logging exercise will identify whether changes to the existing system will deliver energy savings, or investment in new equipment is necessary.

One of the key pieces of data it will identify is whether there is a constant or variable demand for air. Data logging records and measures air consumption profiles over a seven day period, and this information is then used to clarify if the right type of technology is being used.

To complement data logging, a leak detection service should also be carried out.

Identifying and repairing leaks is a simple and cost effective way to reduce the expenditure of producing compressed air. In some companies, in excess of 30% of air generated is wasted through leaks in the system - so it would be an entirely false economy to install a new, energy efficient compressor without fixing any leaks that might exist first.

It is also important to assess the design and layout of the system. Poorly sized pipework, long distances for the air to travel and an excessive number of bends and fittings will all have a negative impact on its efficiency. These should be addressed to improve the existing system, and should certainly be altered before a new compressor is introduced - otherwise any energy efficiency benefits from a newer technology could be negated.

Financial help If investing in new technology does appear to be the best option, then there is one source of finance that businesses should look to use. An interest-free loan may be obtainable from the Carbon Trust to purchase energy efficient equipment - including compressors. Between £3000 and £100,000 can be borrowed and paid back over a period of up to four years. The organisation anticipates that the energy savings will offset the loan repayments and the new equipment essentially pays for itself.

Using the different services to identify whether a new compressor is needed will certainly pay dividends, and could potentially stop an unnecessary purchase.

For those who do need to buy a new compressor, or want to make that investment,Mattei would certainly recommend accessing the support offered by the Carbon Trust.
OTHER ARTICLES IN THIS SECTION