New air lines for glass firm
25 January 2013
Teseo UK's extruded aluminium compressed air delivery pipework is installed at Village Glass' vast factory in Witham, Essex. The company recently moved from three separate units into one major premises and needed a n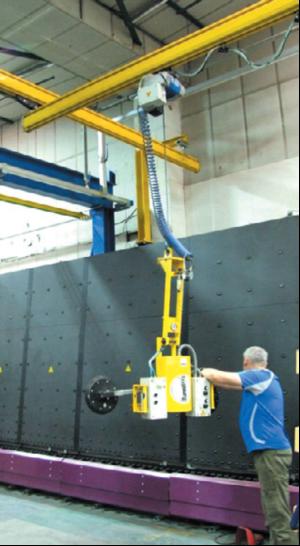 Teseo UK's extruded aluminium compressed air delivery pipework is installed at Village Glass' vast factory in Witham, Essex.

The company recently moved from three separate units into one major premises and needed a new compressed air production and delivery system to power its plant and equipment.

For a solution, it contacted Teseo UK.

Sean Connolly, MD of Teseo UK, explains: "The Teseo system is strong, easy to install, lightweight and looks neat in-situ.

We installed the ring main and, having worked to a layout design put together by Village Glass, created numerous drops and outlets to couple up with the machinery." Teseo's HBS and aluminium profile products are said to provide a 100% leak-free system and have valved zoning. The energy efficient aluminium extruded piping has an external rectangular section with tee slots and a fine, smooth internal bore which, says Teseo, make it a solution that is both attractive and practical.
OTHER ARTICLES IN THIS SECTION