Seal of approval
25 January 2013
Blue Diamond designs and manufactures high performance seals. With energy efficiency becoming increasingly important, even a modest improvement in seal design can help reduce losses and extend operational life. Blue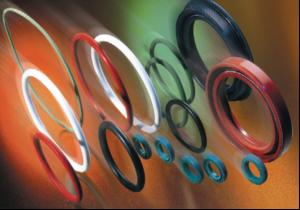 Blue Diamond designs and manufactures high performance seals.

With energy efficiency becoming increasingly important, even a modest improvement in seal design can help reduce losses and extend operational life. Blue Diamond offers a range of low friction options including its SBBT surface treatment and a technology whereby a PTFE disc is bonded to the lip of a seal.

Seals with these treatments combine the low friction benefits of PTFE together with the memory and flexibility provided by the seals' base polymer. In addition, it is claimed that these seals resist the movement and forces caused by eccentric shaft rotation and are also said to offer improved performance in the event of shaft to housing misalignment, poor surface finish, vibration, high pressures and inadequate lubrication.
OTHER ARTICLES IN THIS SECTION