Welfare units for remote areas
25 January 2013
GenQuip has ramped up its production of LPG powered welfare units, due to an increased demand from contractors operating in remote areas. GenQuip discovered that contractors were navigating diesel fuel into these region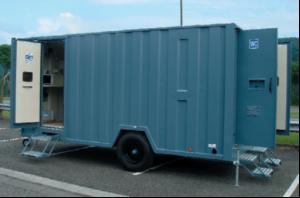 GenQuip has ramped up its production of LPG powered welfare units, due to an increased demand from contractors operating in remote areas. GenQuip discovered that contractors were navigating diesel fuel into these regions in towable bowsers and specially designed fuel tanks. This presented a number of difficulties, encompassing simple logistics, environmental issues relating to leakage, refuelling and compliance with the stringent regulations relating to the storage and dispensation of diesel fuel.

To overcome these problems, GenQuip has developed a welfare cabin powered by a generator fitted with an engine fuelled entirely from LPG.

The benefits in using LPG are said to include: easier and cleaner refuelling; prolonged continuous running; safer storage; and less potential environmental damage due to spillages or leakage and quieter and cleaner emissions.

In addition, owners of these welfare units are also said to benefit from reduced maintenance costs, low oil usage and less damage incurred from the low loading of the generator.
OTHER ARTICLES IN THIS SECTION